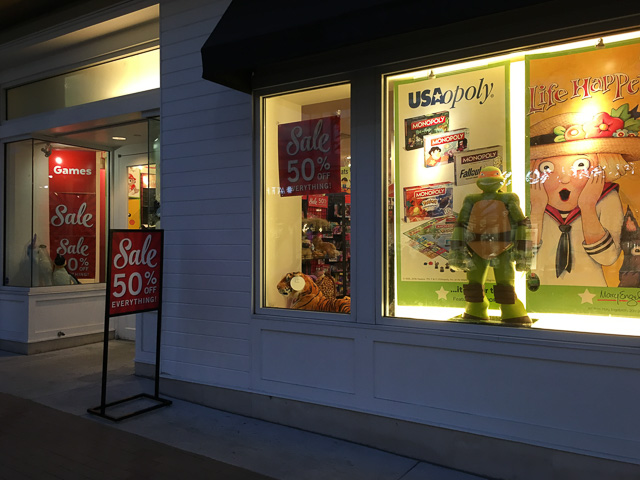 Broadway Plaza, Walnut Creek
Goodbye Barnes & Noble, hello Amazon Books! Thanks to a reader for pointing out that according to the latest permit information Amazon Books is coming to Broadway Plaza in Walnut Creek, possibly where Go! Calendars – Games – Toys used to be. It's ironic how Amazon caused so many physical bookstores to close, with Barnes & Noble closing around the corner last year; and now Amazon is the one opening a brick and mortar store. As an Amazon Prime member I look forward to checking this store out!
From the Amazon Books page:
As a physical extension of Amazon.com, Amazon Books integrates the benefits of offline and online shopping to help you find books and devices you'll love. We select books based on Amazon.com customer ratings, pre-orders, sales, popularity on Goodreads, and our curators' assessments. We place books face-out on the shelves, so each can communicate its own essence. Under each book is a review card with the Amazon.com customer rating and a review. Most have been rated 4 stars or above and many are award winners.
spacer

Amazon Books is a store without walls – there are thousands of books available in store and millions more available at Amazon.com. Walk out of the store with a book or device; lighten your load and buy it online (Prime customers, of course, won't pay for shipping); download a book for your Kindle; or add a product to your Amazon Wish List, so someone else can buy it.
spacer

Devices in our Echo, Kindle, Fire tablet, and Fire TV families are available to test drive and buy. Associates are on hand to answer questions and show each device in action.
spacer

Prices on all items for Amazon Prime members are the same as from Amazon.com. For customers who aren't Prime members, Amazon devices are the same price as from Amazon.com; books and other items are sold at list price.