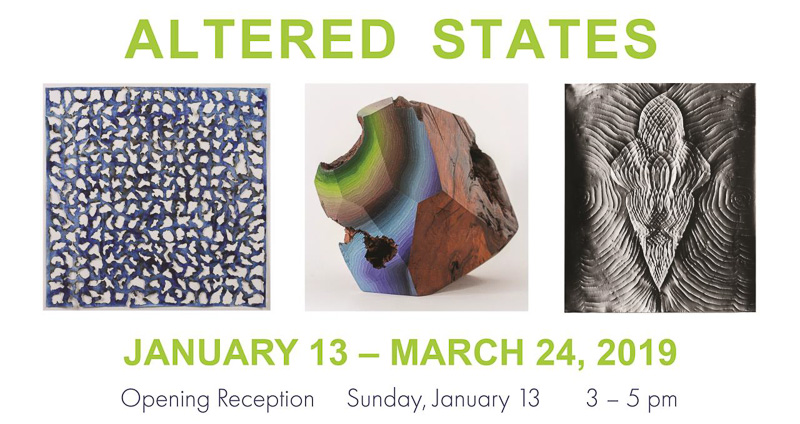 Bedford Gallery
1601 Civic Dr, Walnut Creek
Sunday, January 13th, 2019
3:00 – 5:00pm | $5

Join us for our opening reception and complimentary wine and hors d'oeuvres. Refreshments hosted by Bedford Gallery Guild.

Guest curated by Heather Marx, Altered States features artists across generations living and working along the California coast who harness natural elements or the environment to create their artwork. The artists work in a wide range of media and share a passion for creating art that is about process and reclamation. This exhibition highlights the natural cycles of our complex environment and offers patrons an opportunity to slow down and reflect on how we are all interconnected by the sun, moon, air, and tides.