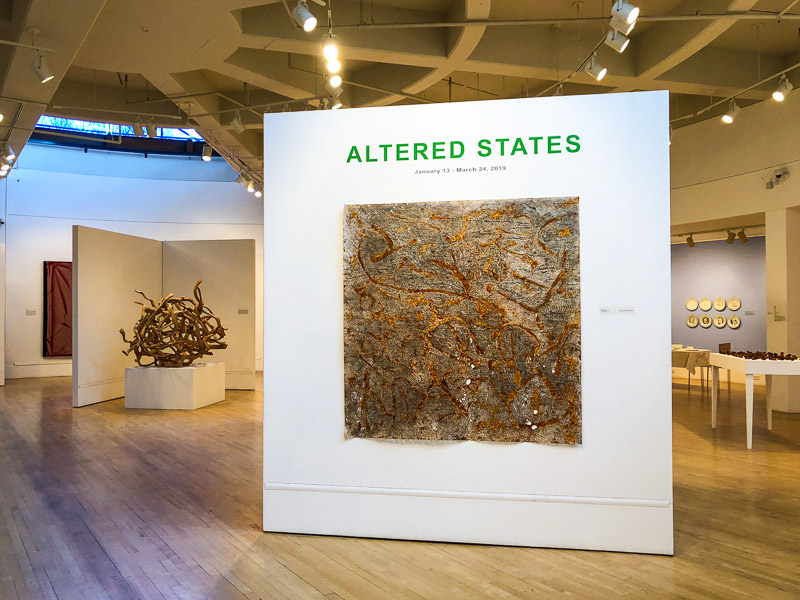 A new exhibit at the Bedford Gallery in downtown Walnut Creek, Altered States, is on display through March 24th.
From the exhibit website:
Guest curated by Heather Marx, Altered States features artists across generations living and working along the California coast who harness natural elements or the environment to create their artwork. The artists work in a wide range of media and share a passion for creating art that is about process and reclamation. This exhibition highlights the natural cycles of our complex environment and offers patrons an opportunity to slow down and reflect on how we are all interconnected by the sun, moon, air, and tides.

Artists include: Kim Abeles, Mari Andrews, Chris Duncan, Tanja Geis, Sonja Hinrichsen, Jay McCafferty, Klea McKenna, Sam Perry and Victoria Wagner.