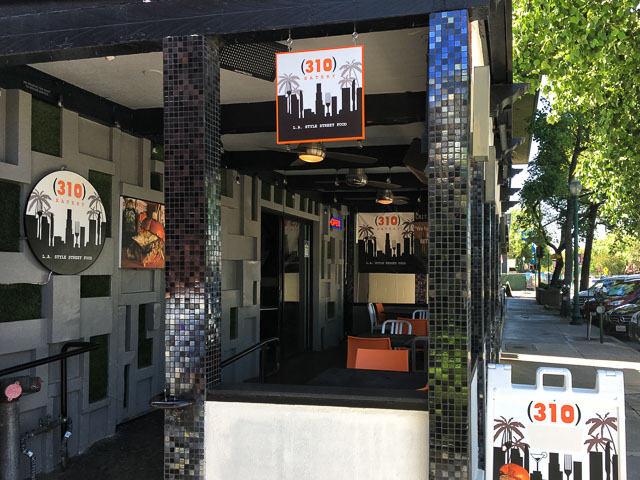 Yesterday we learned that The Lumpia Company replaced 310 Eatery in downtown Walnut Creek but 310 Eatery, like the Terminator, will be back:
The 310 and it's crew wishes to thank all of it's fans for the very loyal support over the past twelve months as it returned the Downtown Walnut Creek area. And in this further instance, we would like for our wonderful fan base to know, we have recommenced a search for that special space in Downtown Walnut Creek where it all began for us and in doing so, we will very much look forward to relaunching with the added Progeny component alongside 310's already "Krazy- Delish" menu – imagine, The Traffic Jam Burger and Bacon Jam Fries on the same table with "Har Gow?" Is your mouth watering already? Legitimate Hong Kong/L.A. Style Dim Sum and with what the Yelp community calls the Best Burgers of the East Bay together on the same table? Wow! Please stay tuned.

In the interim and for those that simply can't wait for The 310's anticipated return to Downtown Walnut Creek, you can visit with us at our current "Detour" location inside Spats in Downtown Berkeley at 1974 Shattuck Ave. (nearby University and Shattuck). See you all again soon.