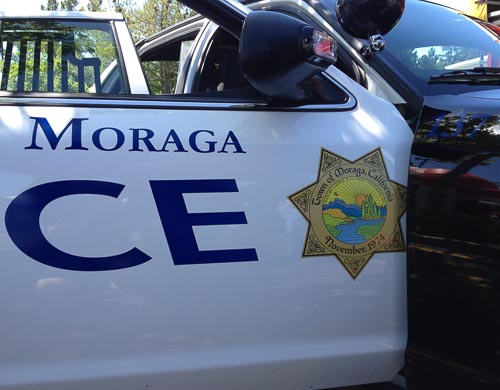 From the Moraga PD:
On Tuesday, 4/8/2014, a little after 2 pm, Moraga Officers arrested Dominika Johnson, age 25, and Kendra Hill, age 28, for burglary and associated charges emanating from actions inside the Moraga Home Goods Store.

Both suspects entered the store, took items from inside the store and brought them to the clerk to claim as returns, receiving cards for store credit. Johnson had been identified as doing the same thing on 3/31/14, 4/3/14, and 4/5/14. These incidents were reported to MPD on 4/7/14.

At the time of the arrests, children were located in the suspect's car. The children were tended at the scene until a relative responded to pick them up.

Hill (photo #1), an Antioch resident, was also booked into the Martinez Detention Facility on charges of burglary, conspiracy, and child endangerment.

Johnson (photo #2), an Oakland resident was booked into the Martinez Detention Facility on 4 counts of burglary, conspiracy, receiving stolen property, violation of probation, and two outstanding arrest warrants for traffic violations and grand theft.

MPD was assisted throughout the incident by 3 officers from Orinda PD.