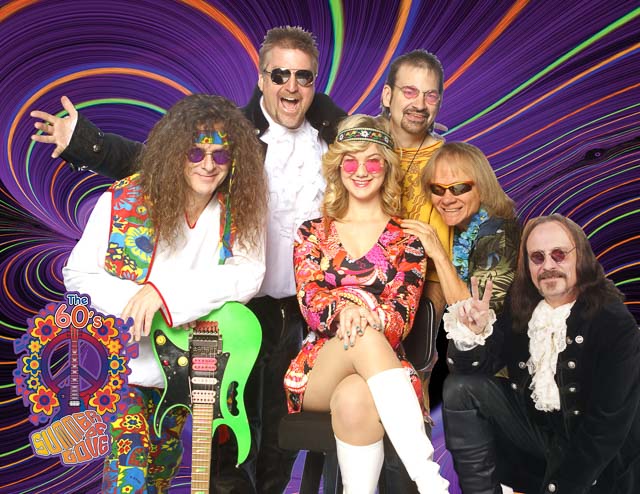 Moraga Commons Park
1425 St. Mary's Road, Moraga
Thursday, July 31st, 2014
6:30pm – 8:30pm | Free

The music of the 60s holds a special memory for those who grew up with it. It was music you could sing along with, music you could dance to, music you fell in love with. Now, one group brings all the memorable music from the 60s together for you in one great show!

The amazing vocals of the early California Beach Boys made us all dream of warm sand, fast cars and hitting the surf. Then there was the British invasion beginning with the Beatles who had us all growing our hair and rushing out to by miniskirts and go-go boots. The Motown sound rocked Detroit and music was indeed the king that united a nation. There has never been any question that music was at it's best from 1963 to 1969.