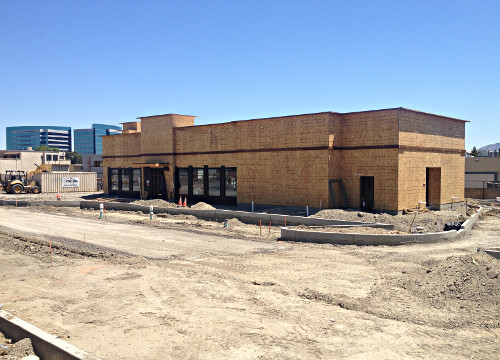 Atlanta-based Chick-fil-A chicken restaurant is spreading out far and wide these days, and construction of a new restaurant is well under way in Walnut Creek as can be seen by the photo above at the old concrete plant on N. Main St. Here's what president Dan Cathy said about its support of traditional marriage:
"Well, guilty as charged."

"We are very much supportive of the family — the biblical definition of the family unit," Cathy said. "We are a family-owned business, a family-led business, and we are married to our first wives. We give God thanks for that.
I've heard good things about the chicken at Chick-fil-A, but have never eaten there myself. This reminds me of the Palestinian Chicken episode on Curb Your Enthusiasm:

If you're pro-gay marriage, would you ever check out Chick-fil-A? Has anyone ever eaten there? How's the chicken?

Location: