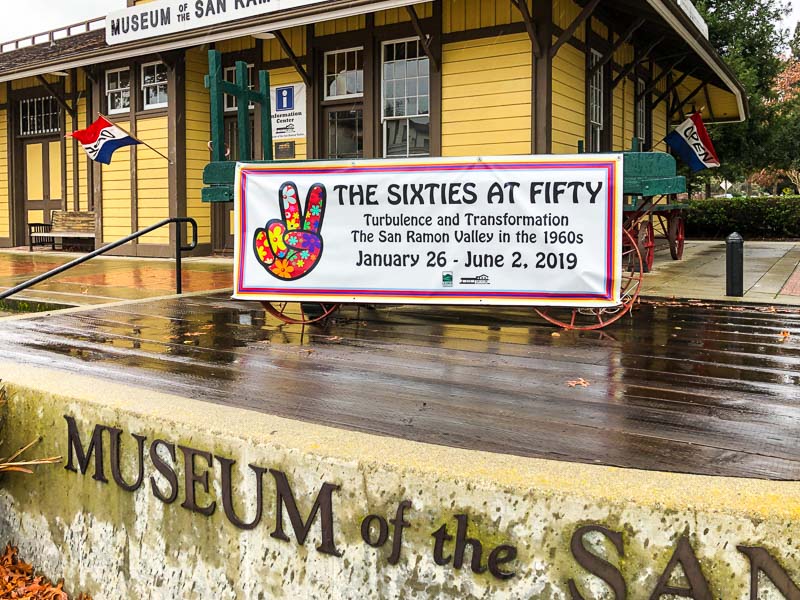 The Sixties at Fifty Exhibit:
Museum of the San Ramon Valley
205 Railroad Ave, Danville
Saturday, January 26th – Sunday, June 2nd, 2019

The 1960's brought us the war in Vietnam. It also brought us JFK, LBJ, landing on the moon and much more. Issues such as civil rights, the environment, worker's rights and women's rights were beginning to move to the forefront of American's minds. The San Ramon Valley was not immune to these changes. See how these and other events effected the Valley.