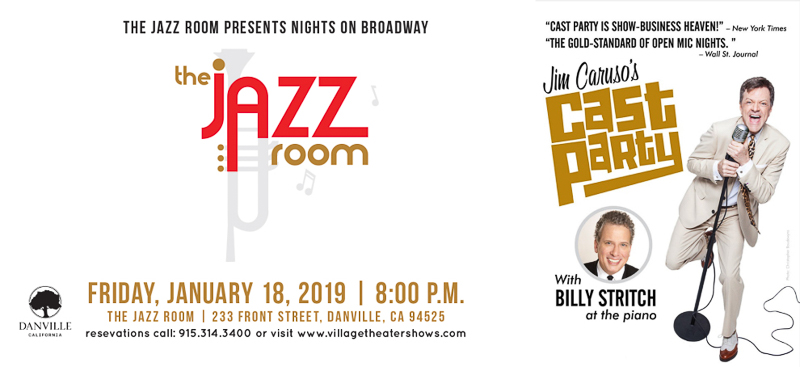 The Jazz Room: Jim Caruso's Cast Party with Billy Stritch:
Village Theatre
233 Front St, Danville
Friday, January 18th, 2019
8:00pm

Cast Party is a wildly popular happening that has brought Broadway glitz and urbane wit to the legendary Birdland in New York City every Monday night since 2003. It is the ultimate spot to mix and mingle with show folk and the people who love them. Cast Party is a hilariously impromptu variety show/open mic where showbiz superstars and up-and-comers deliver jaw-dropping musical performances and razzle-dazzle. You just never know WHO will show up!