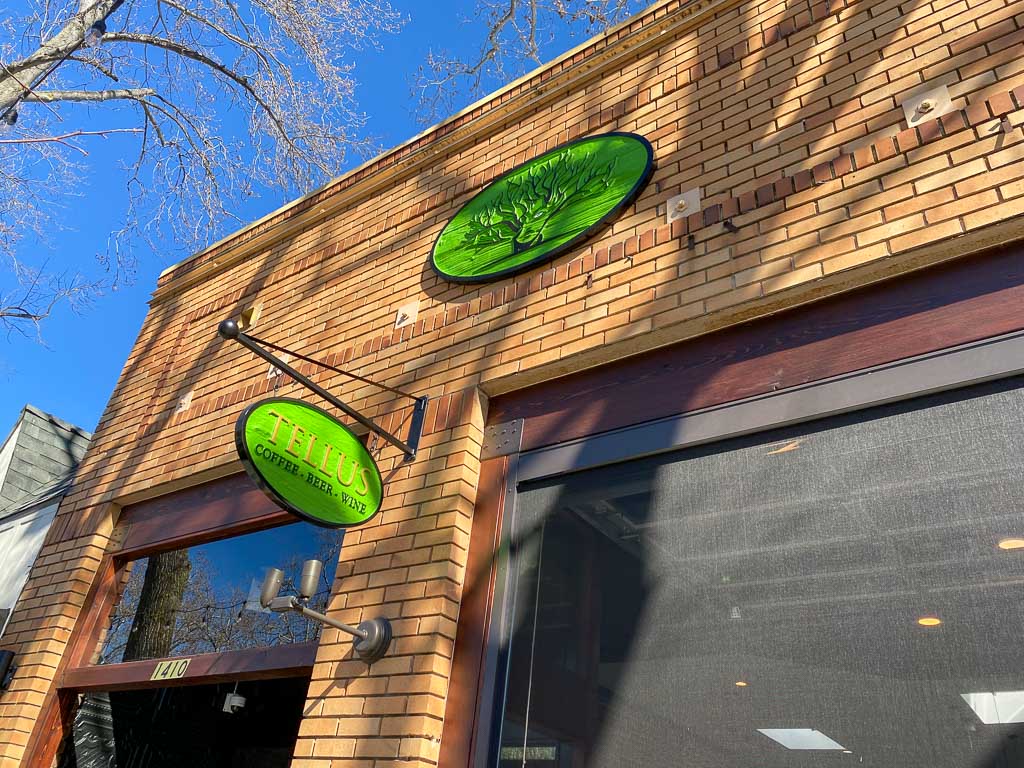 1410 N. Main St, Walnut Creek
A new coffee shop called Tellus Coffee is opening this Wednesday in downtown Walnut Creek. I stopped by for the soft opening yesterday and was impressed by both the inside ambiance as well as the Golden Milk Latte made with chai tea and turmeric, and the blueberry scone I tried. The living green and brick walls with plenty of natural light is going to be an amazing place to hang out. Once Covid restrictions are loosened there are plans to serve alcohol. In the meantime, drop by beginning from Wednesday through Sunday from 8am – 3pm and check out their menu here.
From their website:
Our Walnut Creek location features plenty of natural light and a beautiful green plant wall, with plenty of space to lounge or work in. The extensive espresso and coffee menu is always made in our in-house zero-emissions roaster, we feature an exciting assortment of lose leaf teas, and our food, beer, and wines are locally sourced and served fresh!