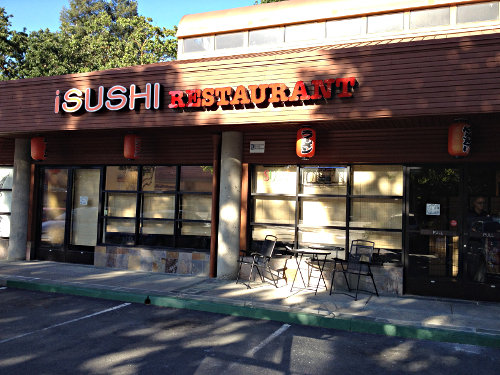 Tao Restaurant opened last December with a unique cuisine focus of Japanese ramen noodles and Flipper's hamburgers. I stopped by recently and learned that Flipper's is gone for good and a sushi chef has been brought in to run the new sushi bar. To highlight the changed focus, Tao has been renamed iSushi. Notice how the pictures in the window are gone? Apparently people wanted to see outside while they were dining, glad they listened. In addition to sushi, ramen will also be served like before.
Check out the bar below: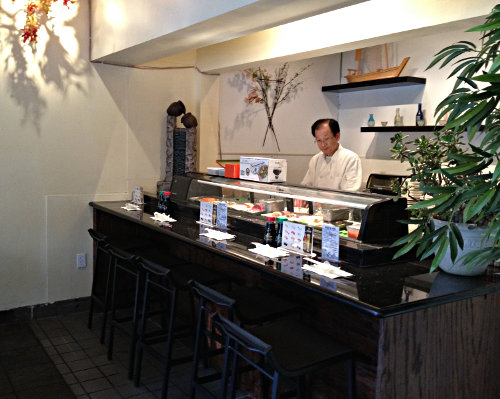 Has anyone had a chance to try the sushi here?