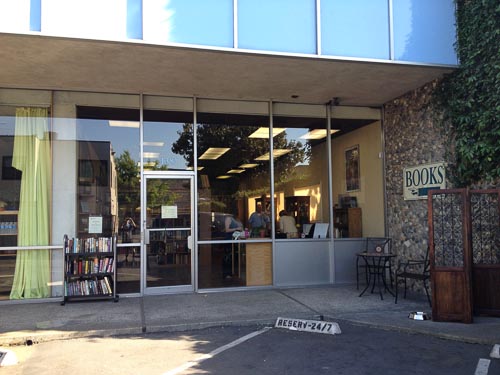 A couple of weeks ago I noted that Swan's Fine Books would be opening in downtown Walnut Creek on Locust. St. behind The Kitchen Table Store and they are now open for business. This is no ordinary bookstore as they focus on collectible books such as a first edition Huckleberry Finn and a one-of-a-kind San Francisco guidebook from the 19th Century. They even have a page from a 15th Century bible.
The inside of the store has wooden bookshelves and sitting areas throughout with the walls decorated with old movie posters from John Steinbeck novels such as Cannery Row. It's a cool store to browse around. In addition to collectible books they have more affordable editions starting at around $15.
The inside is warmly decorated: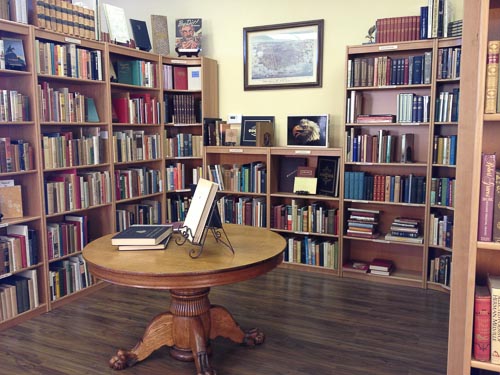 Check out more photos after the jump…
Outdoor reading area: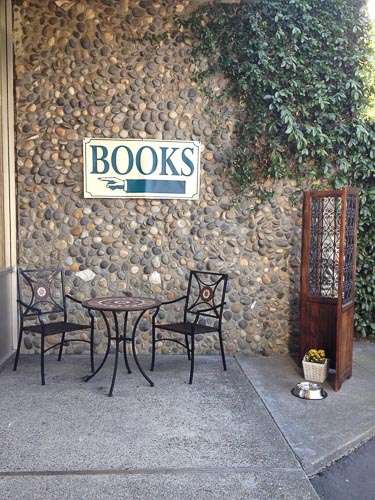 This is towards the back of the store: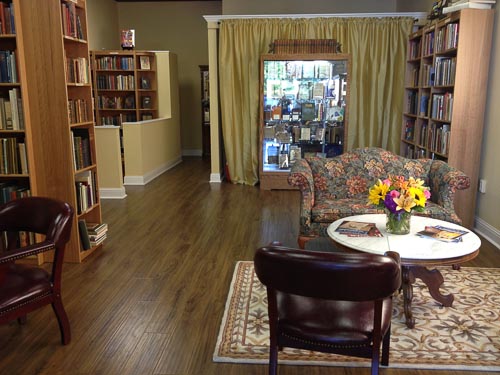 If you collect books or appreciate the beauty of books you really need to drop by and check out this store. Swan's Fine Books is located at 1381 Locust St in Walnut Creek.