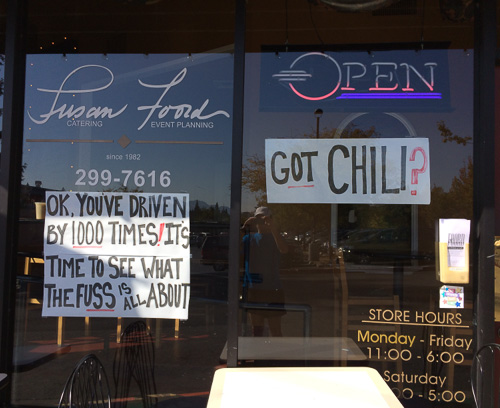 965 Mountain View Dr, Lafayette
I was coming out of Trader Joe's in Lafayette the other day when I noticed this sign in the Susan Foord Catering store across the street. This sign really spoke to me because indeed I must have passed by thousands of times. But why the fuss about a catering store? Well, it turns out that in addition to catering it's a really nice looking cafe. I can't believe I missed this! Check out their lunch menu here. They are open Mon – Fri 11 – 6pm and Saturdays 10 – 5pm.
Of course I ordered the chili and it was quite good! Has anyone been here? What's good to try?
From their website:
In 1998 Susan Foord Catering relocated to Lafayette. Since opening, the dream has been to create a friendly, neighborhood atmosphere reminiscent of the corner cafes of Europe where people gather for friendly conversation, and good foods.

The Café is a food shop that doesn't compromise –a rarity in today's world.

We do our utmost to behave responsibly and ethically and to purchase our ingredients from the finest sources. Our obsession with quality and freshness stems from our desire to produce the very best.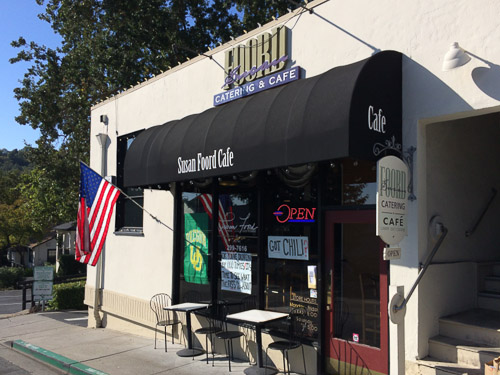 Check out photos of the inside after the jump…