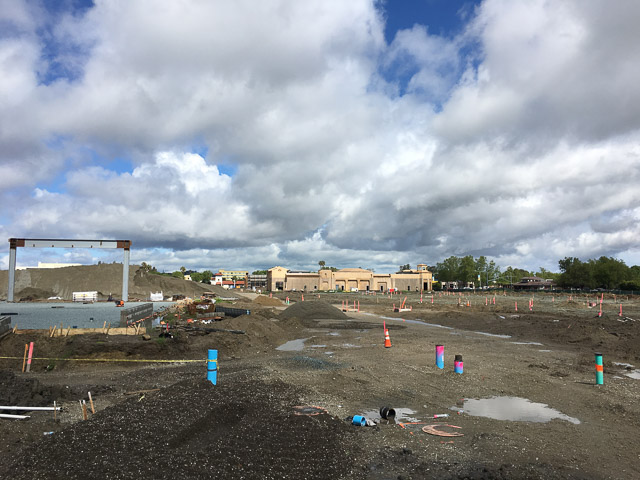 Veranda Shopping Center, Concord
Last year we learned that the supermarket 365 by Whole Foods would be coming to the new Veranda shopping center in Concord where Chevron offices used to be, right next to Willows shopping center, and last month Inside Scoop reported that San Francisco-based Super Duper Burgers will be expanding to the Veranda as well this fall. Check out the progress in the above photo and menu here.
From their website:
Step into any Super Duper Burger, and you'll notice we're different. From our famous (free) house-made pickles, to the hand-painted signage, to our cheerful staff, we build our restaurants like we build our burgers—sustainably, locally, and with an unwavering commitment to quality. We work with local designers, sign painters, and artisans because it reduces our carbon footprint, and, frankly, because they're some of the best in the world.

All our beef is humanely-raised, 100% vegetarian-fed, ground fresh daily, and sourced from family-owned ranches.

Our buns are baked to our specification by an artisan baker in San Francisco.
All of our shakes and cones are made with organic cream from Straus Family Creamery, a small, family-owned, organic farm located on the pastoral shores of Tomales Bay.