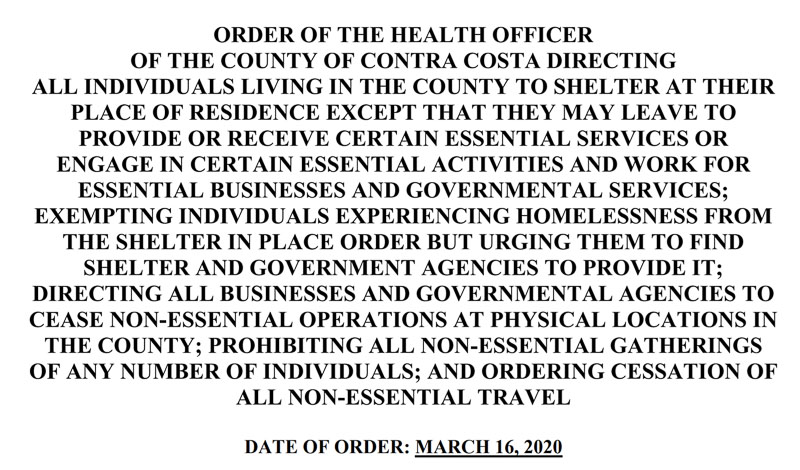 I've been harping about coronavirus since before it was officially declared a pandemic, with increasingly distressing news from around the world, and now it has come to this. A Shelter at Home order in all of Contra Costa and other Bay Area counties, mandating people stay home except for essential needs through April 7th, punishable by fine, imprisonment, or both.
From the FAQ:
Vulnerable populations must stay home. Everyone should stay home except to get food, care for a relative or friend, get necessary health care, or go to an essential job. It is OK to go outside for walks if you are not in a group. It may be extended depending on recommendations from public health officials.

What's Closed?

• Dine-in restaurants
• Bars and nightclubs
• Entertainment venues
• Gyms and fitness studios

• You cannot engage in group activities in person with others.
• You cannot have dinner parties. You cannot invite friends over to your home to hang out.
• You cannot go to a nail salon or get your hair cut by a stylist or barber.
• You cannot go shopping for non-essential goods.
• You cannot take unnecessary trips on public transport or in your car or motorbike.
Stay safe everyone!