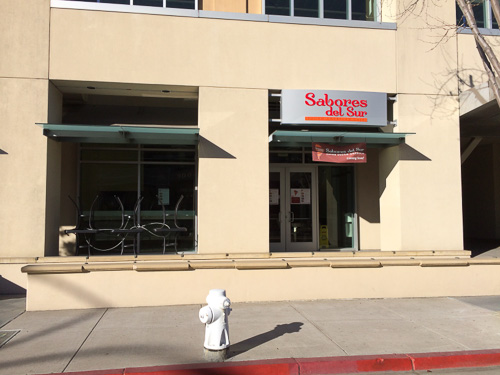 3003 Oak Rd, Walnut Creek
Thanks to a reader for sending word that a new South American bakery cafe called Sabores del Sur is opening soon in the PMI Plaza near the Pleasant Hill BART station in Walnut Creek. They currently are a catering company and their products are sold in Whole Foods, the SF Ferry building and elsewhere and apparently their alfajores cookies are quite delicious. Check out more details and photos at their Indiegogo page here:
Now, almost ten years later . . . Sabores del Sur supplies products to 21 Bay Area Whole Foods Markets and 56 other high-end restaurants and markets. We sell our products at the SF Ferry Building and the Alemany and San Ramon Farmers markets. Sabores del Sur, LLC is also an experienced caterer and is capable of doing events from small parties to large weddings.

My cookies (called "alfajores") have won the hearts and minds of many in and out of the "foodie" community. Professional food reviewers such as Diablo Magazine described my cookies as "Little Bites of Heaven"; and 7 X 7 Magazine crowned them "The Best Cookie on Earth". It was also #2 on the list of "50 Things to Indulge Yourself Before You Die" (7 X 7 Magazine).
From their website:
I am Guisell Osorio, the owner and chef of Sabores del Sur (Flavors from the South), a rapidly growing food and catering company (founded in 2004). Cooking is my passion, and bringing people together over delicious food has always filled my heart with joy.

Since I was a child cooking next to my grandmother in a small country-kitchen in Chile, I dreamed of sharing her incredible recipes with the rest of the world. It occurred to me even at that young age, the best way to do this would be to have my own restaurant . . . one that would make my "abuelita" (grandma) proud.
Check for updates at their Facebook page here. This looks like a great addition to the Pleasant Hill BART area!
The inside so far: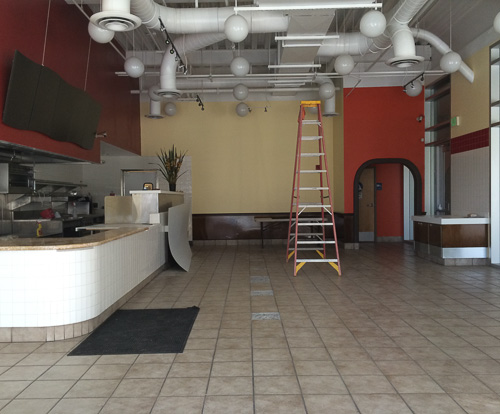 Check out the menu and another sign after the jump….
Menu: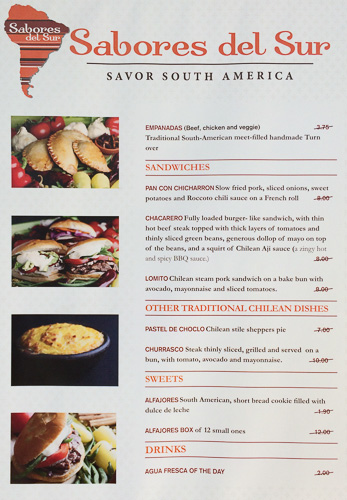 Coming Soon sign: