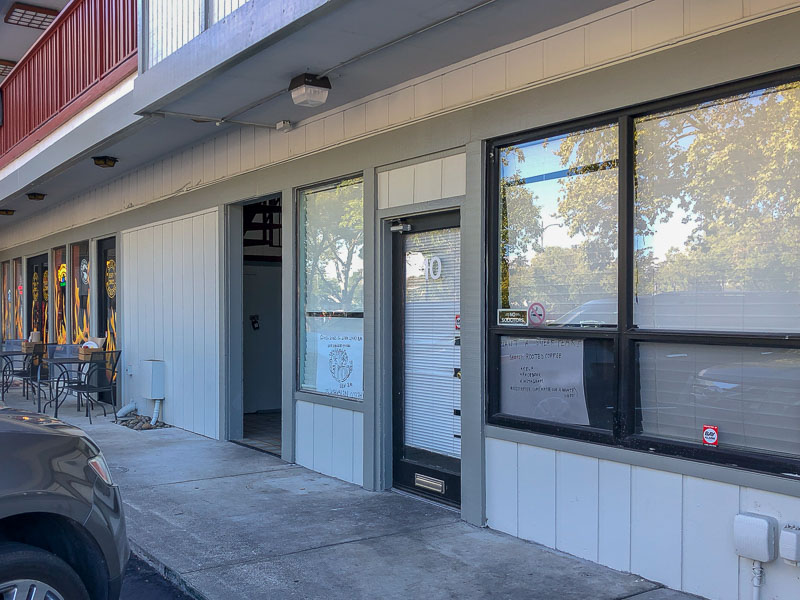 1941 Oak Park Blvd, Pleasant Hill
Rooted Coffee Co which has been offering plant based food and specialty drinks at the Walnut Creek farmers market for several years will be opening a storefront next to SlowHand BBQ in Pleasant Hill this December according to a sign in the window. To help with funding they recently wrapped up a Kickstarter that raised over $55,000. (h/t Diablo Dish)
From their website:
We believe in offering a quality product and experience. For us, it starts with sourcing beans that are exclusively organic & fairly traded. Farmers who grow fair trade products receive a fair price while their communities and the environment benefit as well. Rooted is interested in bettering the lives of our bean farmers as well as leaving a better world for the next generation. These farmers enjoy freedom of association, safe working conditions and fair wages. Forced child labor is strictly prohibited.

While our goal is not to save the planet, we do intend to be good stewards of our resources and try our best to make a minimal impact on the earth. We do this by:

– exclusive use of fair-trade, organic beans
– exclusive use of plant based milks
– exclusive use of compostable, petroleum-free cups
– exclusive relationship with one independent, local roaster

Did we mention that Rooted Coffee has a smooth and complex taste with an aroma that is incomparable?!