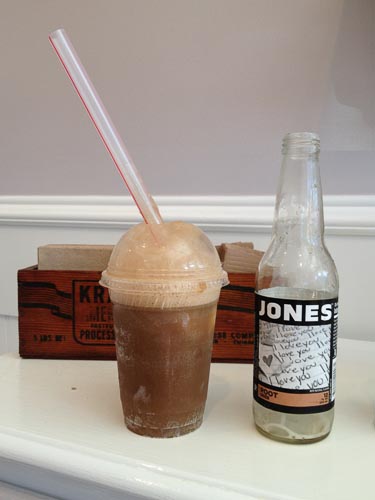 Lottie's Creamery root beer float
Last month at Lottie's Creamery grand opening in Walnut Creek I learned that root beer floats were going to be offered and was excited to see how they tasted. It turns out that Cake in Lafayette has decided to get into the ice cream business as well, albeit on a smaller scale and also offers root beer floats with home made organic ice cream. Being the root beer float loving guy I am I had to try them both out.
Both Lottie's and Cake offer one scoop of home made vanilla ice cream in a glass of root beer. Vanilla beans were visible in both floats, yeah! Lottie's comes with a massively wide straw to slurp the ice cream through while Cake comes with a spoon. Lottie's uses bottled Jones root beer while Cake uses Devil's Canyon root beer on tap. Lottie's ice cream is hard while Cake uses soft serve ice cream that is chilled so it's not too soft. (Cake will be offering soft serve ice cream for sale very soon!) Price-wise a Lottie's float will run you $5.50 and is available in black cherry and orange cream, while a Cake root beer float comes to $4.50.
As for taste, it's even-steven, they are both incredible!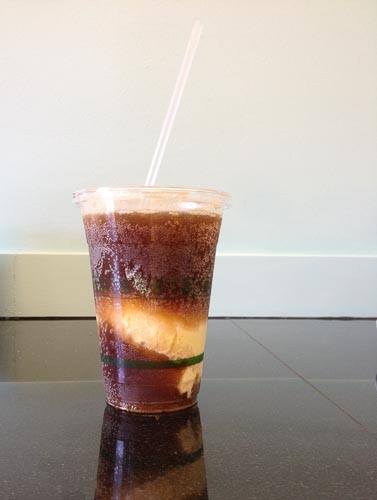 Cake root beer float