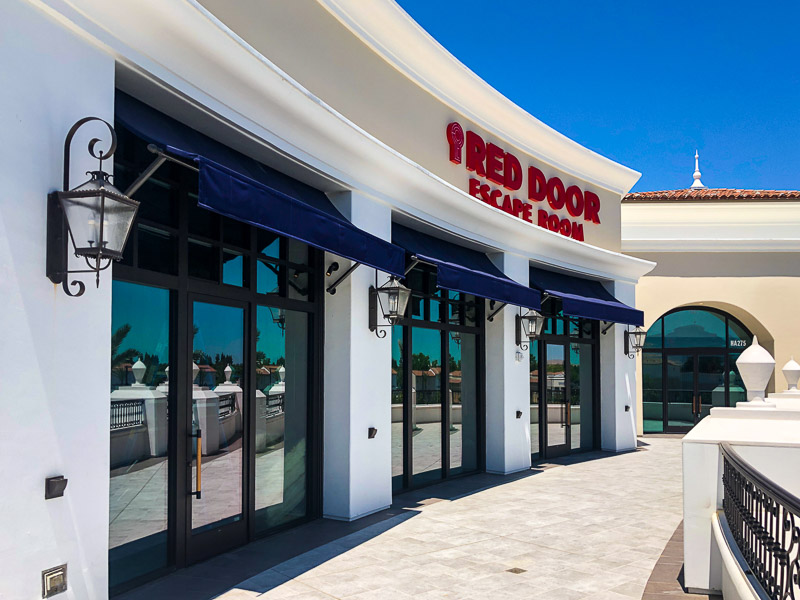 The Veranda, Concord
Texas-based Red Door Escape Room opened recently on the second floor of the Veranda shopping center in Concord above Mikuni. For those not familiar with escape rooms, or episodes as they are called by Red Door, according to Wikpedia, it's "a mental and physical adventure based game in which players solve a series of puzzles and riddles using clues, hints, and strategy to complete the objectives at hand. Escape rooms may consist of a large, single room, or span multiple rooms. Players are given a set time limit to unveil the secret plot which is hidden within the rooms."
Check out all six Concord episodes here and note the 50% discount if you book and play by 6/30/19. I played a couple of escape rooms with my friends and family elsewhere and had a blast so I will definitely be checking this place out soon! Based on the two episodes preview I saw the overall quality here looks amazing.
From their website:
Using technology, creativity and artistry we work passionately to bring human connection back into the world of entertainment.

If you're someone who like creative challenges, loves new experiences and enjoys spending time with friends and family, you're going to love Red Door. Perfect for families, friends, corporate groups and sports teams, our escape rooms challenge groups to solve cryptic puzzles and hidden clues to escape from a series of rooms in less than 60 minutes.