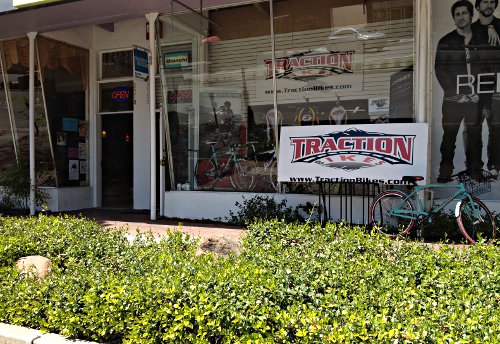 A few months ago Traction Bikes moved from Pleasant Hill to downtown Lafayette, at 3568 Mt. Diablo Blvd, right next to the Milosport snowboarding store. They are an independent bike shop run by owner Mike Brain who ran the first mobile bike repair business in Contra Costa County way back in 1982.
Check out the inside: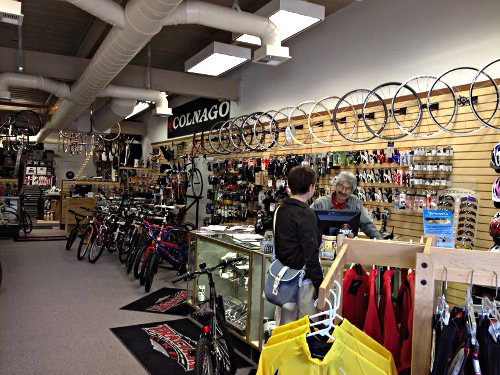 They offer bikes for both serious and casual riders, as well as children. Their Facebook page is here. Lafayette now has downtown 3 bike shops, Traction Bikes, Sharp Bicycle and  Hank & Frank Bicycles.