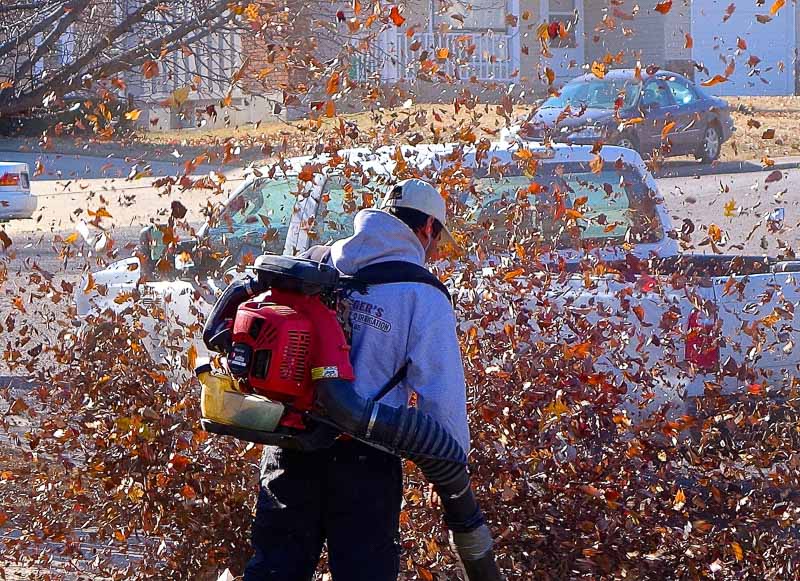 Photo by Flickr user deanhochman
There's no denying that leaf blowers are loud. But should gas leaf blowers should be banned in Walnut Creek? One person pointed out that a Walnut Creek city hall meeting will take place at 6pm to discuss "ongoing disturbances from gas leaf blowers".
From an email:
Concerned with the excessive presence of leaf blowers in Walnut Creek, I am hoping others will join me in trying to get our beloved city to change from gas blowers to electric to cut back on noise and environmental impact (Lafayette and Los Gatos are already green). This issue reached a head last week when — despite the thick blanket of smoke in the air which made it difficult to breathe– many leaf blowers continued to blow gas for prolonged periods.

If you have ever been disrupted by these machines at an inappropriate hour or understand the impact this has on our health (blowing pet feces, allergens and pollutants), please join me and don't 'leave' me hanging!