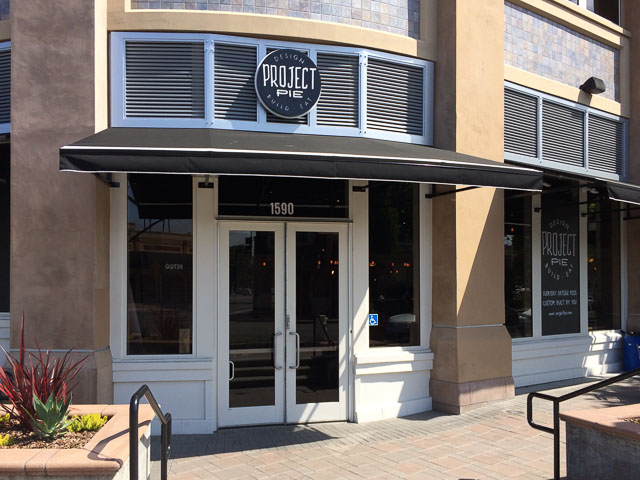 1590 Botelho Dr, Walnut Creek
The build-your-own-pizza fast casual restaurant Project Pie opens today in downtown Walnut Creek. I dropped by over the weekend for their soft opening and was able to get plenty of photos (see below) and try their pizza. The inside looks great and feels spacious with tall ceilings and tables liberally spaced throughout.
I wasn't sure how quick it would be to order and get the pizza but it was surprisingly fast. Once I got to the front of the line, it took a couple of minutes to order and not more than 5 minutes to get the pie. There is actually a machine that takes the dough and smushes into a perfect pie shape in a few seconds! The crust was crunchy and tasted delicious. During the ordering process you can select from several options (see menu here), or order a custom pie. I ordered a #2 and requested extra red sauce, plus red onions and mushrooms. Amazingly there is no charge for extra toppings. All pizzas are $8.50 except for a plain cheese pie at $6. They also offer a banana and Nutella pie for $4.50 which sounds tempting… One other interesting thing I noticed was instead of Coca-Cola etc. they offer fountain drinks from Boylan Bottling, made with real cane sugar in "small batches".
Look for a full bar with flat screen tvs and adult milkshakes coming within the next few months…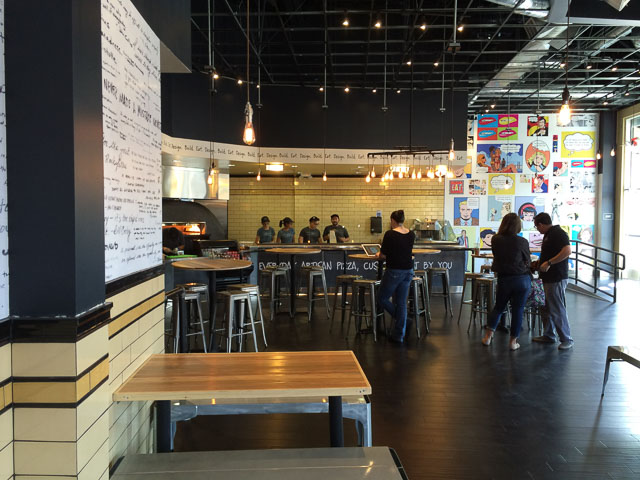 Plenty more photos of the inside, the pizza and patio after the jump…
Patio: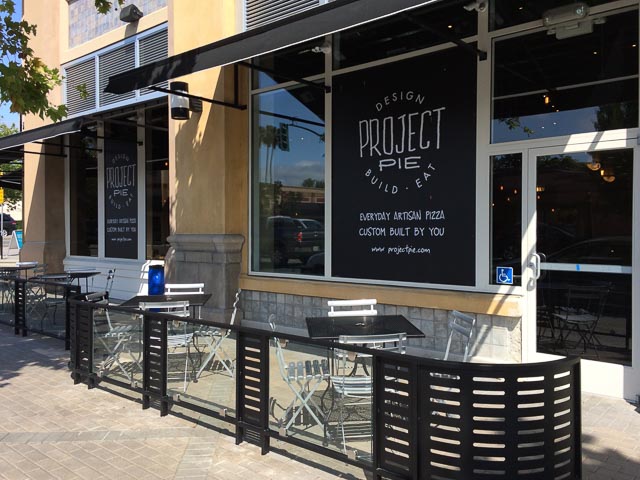 Pizza oven: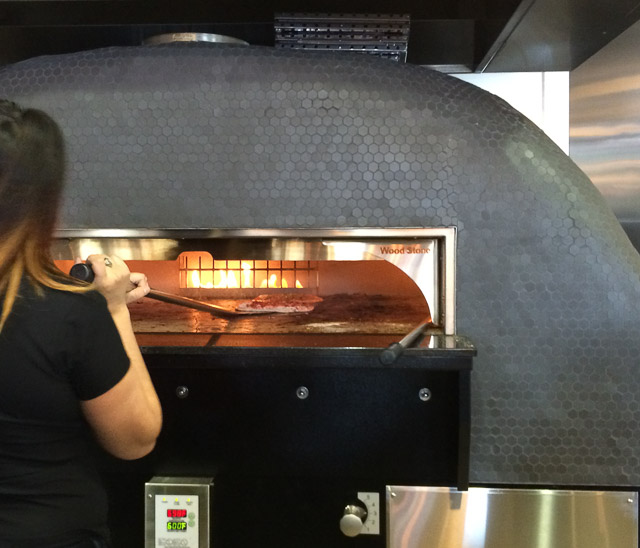 #2 plus red onions and mushrooms: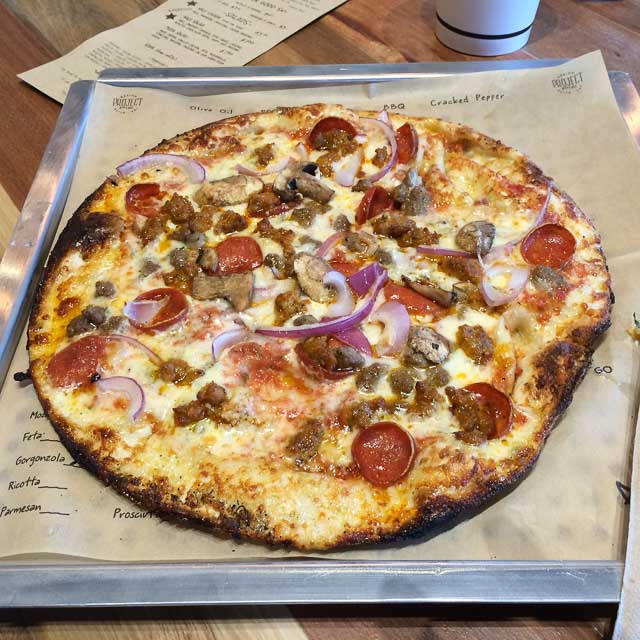 Boylan Bottling (cane sugar/small batches) fountain dispenser: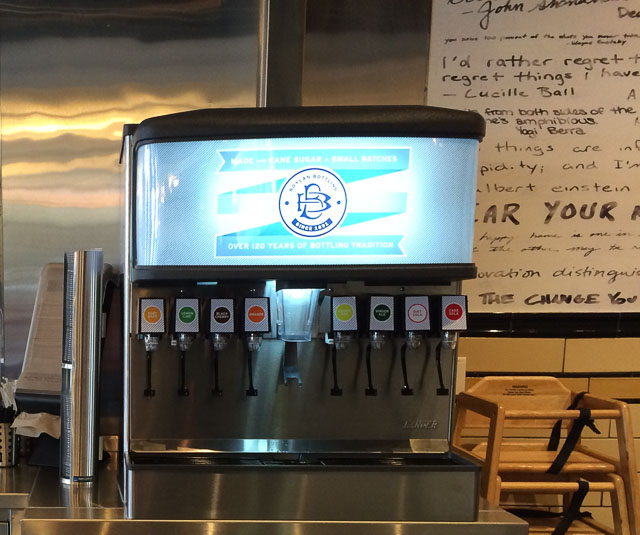 Full bar coming within a few months: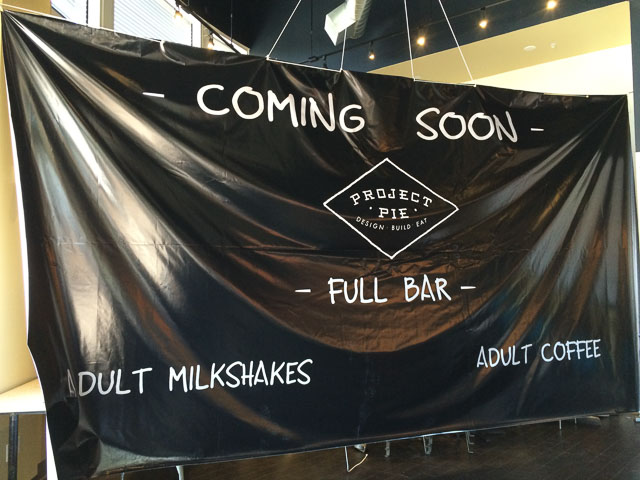 Waiting line area: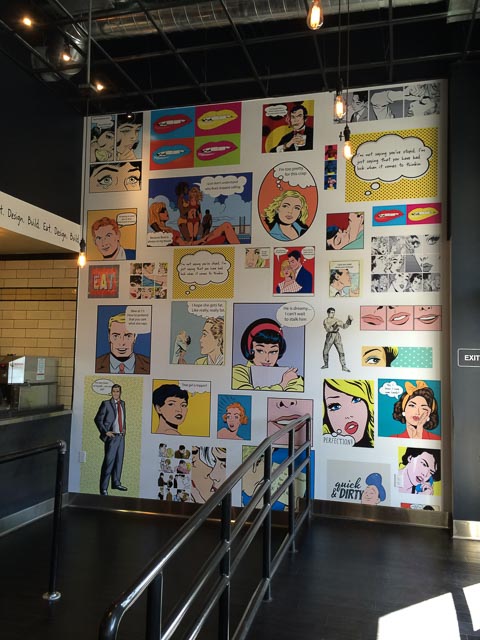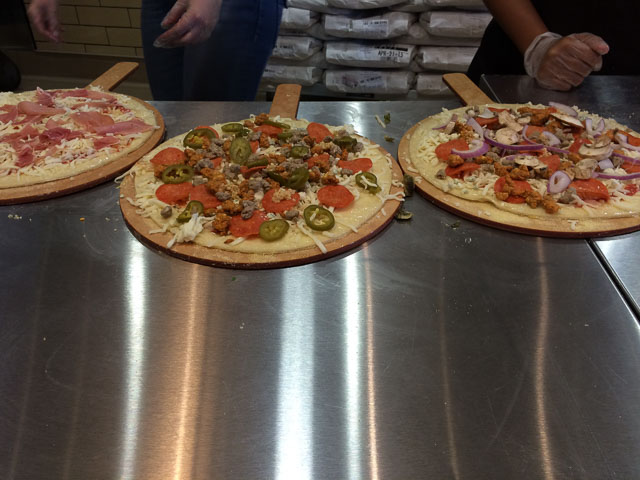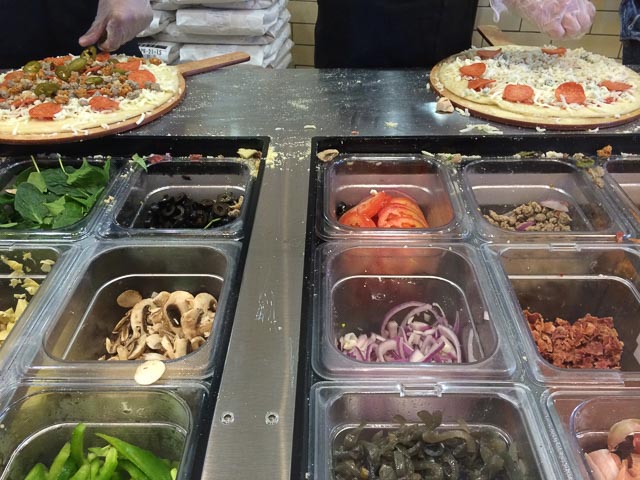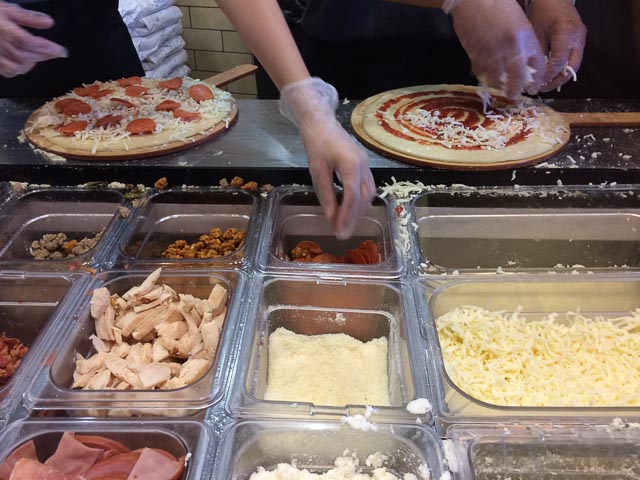 Pie-making machine: