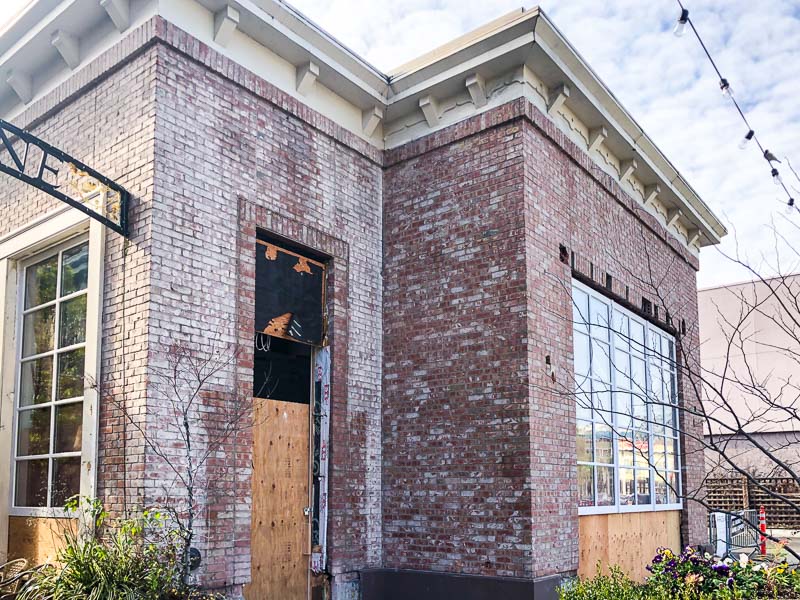 1521 Mt. Diablo Blvd, Walnut Creek
Last Winter we learned that Napa-based Bounty Hunter would be coming to downtown Walnut Creek where Tommy Bahama used to be and as you can see in the above photo they are making lots of progress and are going to have a job fair tomorrow the 31st from 10am – 1pm at the Lesher Center. In addition to the restaurant they'll also have a wine shop to check out. For more information on the job fair and inside renderings check out their Facebook page here.
From their Facebook page:
Enjoy local favorites like our BH Beer Can Chicken, or stop in for some of our beloved specials, like our Prime Rib. Every menu item is guaranteed to be delicious, and comes with a pairing suggestion from our astounding lineup of wines.
We've got over 400 highly-allocated wines on the shelves and 40 wines available by-the-glass, so you can scan the 18 page wine list on any given day and find a snapshot of truly great wines from around the world. Be sure to check our new addition of the world's rarest and finest spirits, featuring over 40 American whiskeys available by the glass or for purchase.