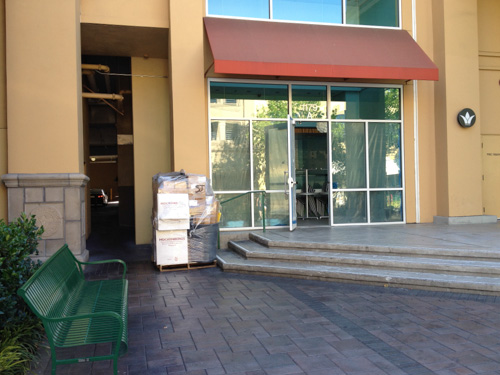 1179A Locust St, Walnut Creek
Back in February I posted some scuttlebutt about Pinkberry opening in the old Brandy Melville location in downtown Walnut Creek next to the Cheesecake Factory and have now learned from the store manager that they are planning on an August 10th grand opening with a special sneak preview 5pm – 10pm pre-opening on August 8th and 9th. Free, small frozen yogurts plus toppings will be served during these pre-opening events so stop by and check it out!
There is a possibility the opening gets delayed by a week due to signage issues so check back for updates… There will be bar seating in front of the store, bathrooms in the back, and most interestingly plenty of tables (seen in photo below) outside the store in front.
The inside so far: