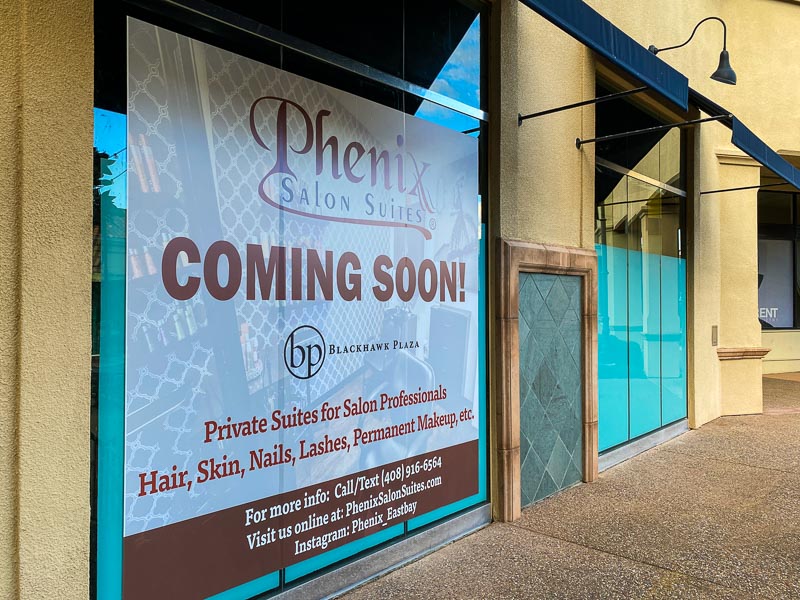 Blackhawk Plaza, Danville
Phenix Salon Suites is coming soon to Blackhawk Plaza in Danville.
From their website:
Phenix Salon Suites is the fastest growing "Salon Suite' concept in the US. The company began expanding in 2012 and opened 26 new locations in 2012. The company now has 200 new locations with over 300 locations slated to be opened in the next couple of years.