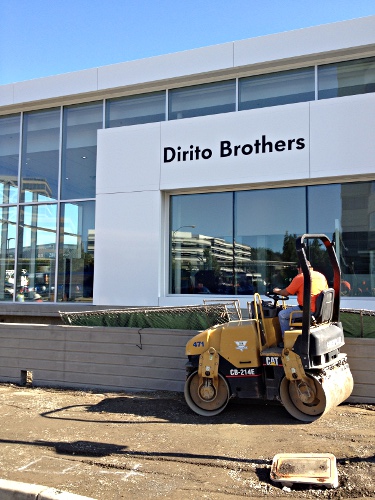 Looks like the new Dirito Brothers Volkswagen showroom is almost done. According to Volkswagen Walnut Creek, it should be open in 2 weeks, just in time for Thanksgiving. The current Dirito Brothers Volkswagen showroom will be hosting Nissan cars. So if you plan on getting a Volkswagen soon, you might want to wait a couple more weeks and check out what the new showroom has to offer. The new showroom is located a block away at Pringles Ave. and N. Main St., near Target.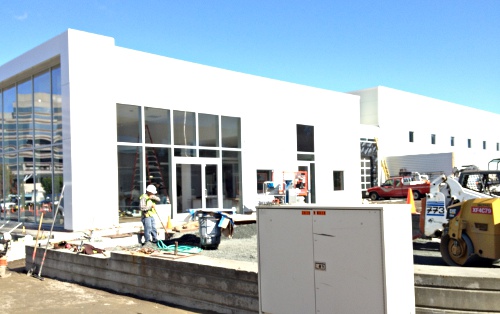 According to the Walnut Creek Project Pipeline:
A project that will demolish 40,787 sq.ft of floor area on 2.74 acres to make way for a new 29,731 square-foot automotive sales and service building. A portion of the site will be used for vehicle inventory, customer parking, and outdoor vehicle displays. The project consists of grading, new traffic signals, relocation or undergrounding of utilities, and street and sidewalk improvements.