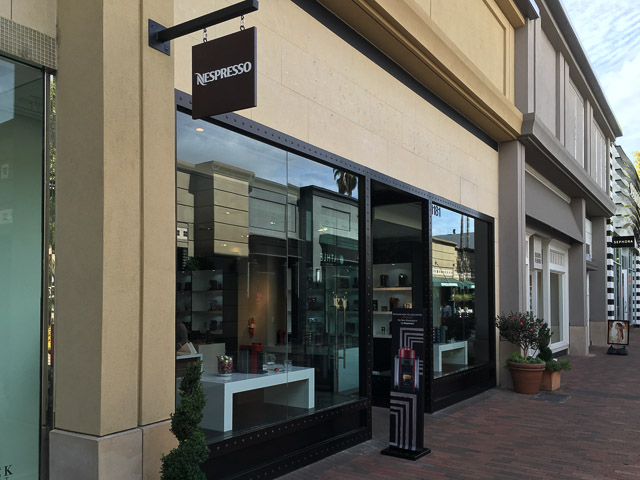 Broadway Plaza, Walnut Creek
Back in September we learned that the espresso machine maker Nespresso would be opening in Broadway Plaza in downtown Walnut Creek and they have now opened in a temporary popup location before relocating in the new redevelopment along the main road possibly in February.
As a tea drinker I wasn't familiar with these at all so learned a lot and enjoyed an Americano drink with plenty of foam on top which looked great. They sell machines that make both espresso and coffee or just espresso, but since they are from Europe they don't sell coffee makers by itself. The capsules (not pods) are different for making coffee (more expensive) and espresso (less expensive) and are available for purchase at the store. Check out a comparison of the machines here.