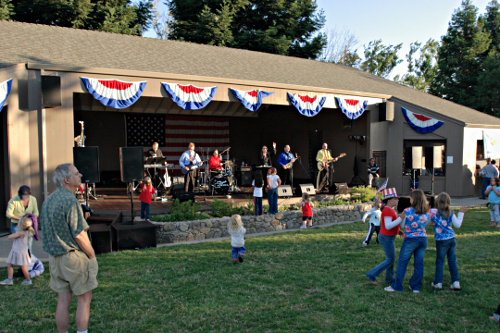 MANIA! – Beatles Tribute Band:
Moraga Commons Park
1425 St. Mary's Rd., Moraga
Thursday, July 17th, 2014
6:30pm – 8:30pm | Free

MANIA! is California's Premier Beatles Tribute Band, capturing the imagination of both old and young with their attention to detail: from authentic Beatle instruments and costumes to the way they move, sing and play. Taking the audience from the youthful energy of The Ed Sullivan Show through the majesty of Pepperland and into the final days of the Beatles on the Abbey Road rooftop, MANIA! is not just a show, it is THE LIVE BEATLES EXPERIENCE.