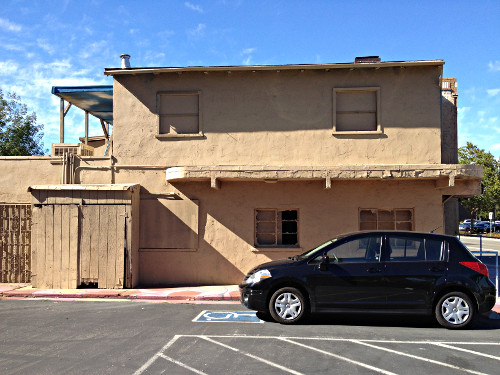 Although some of you may never have dined at the French restaurant Le Virage in Walnut Creek, if you have ever driven down N. Main St. to get onto 680N you probably saw the exterior of the now closed restaurant because of the incredible murals painted around the entire building. Unfortunately, they have recently been completely painted over as pointed out by the editor of Diablo Magazine. When I stopped by to check it out, I noticed that one of the windows wasn't completely boarded up, so of course I crept up and took an ominous look inside the broken glass window frame: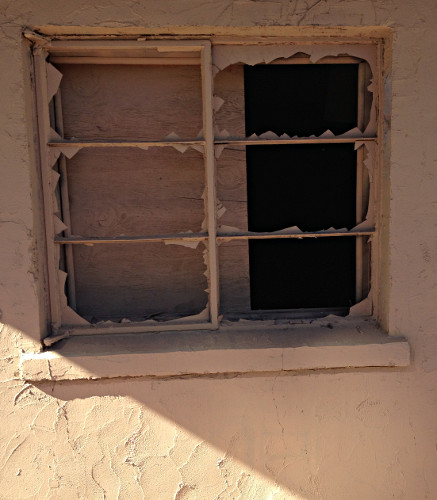 And this is what I saw (picture intact):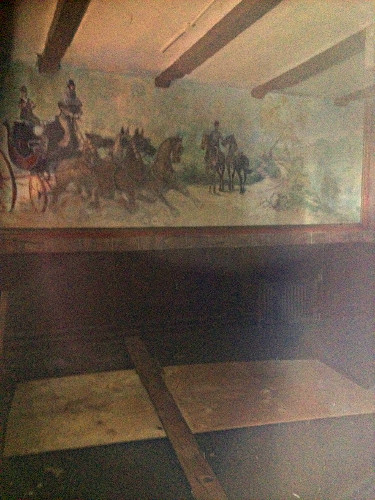 Here's another view: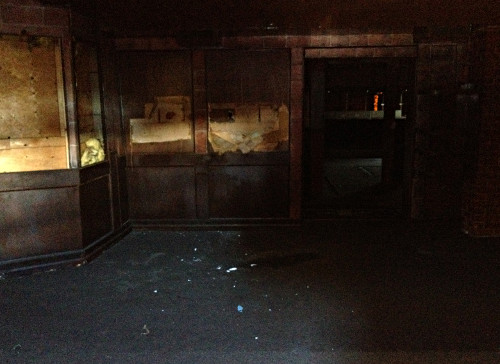 This would make for a great horror movie:
Scene 1: Group of teens smoking in the parking lot behind Le Virage at night
Teen 1: I can't believe they painted it over!
Teen 2: Hey, check out the window, it's not boarded up.

Scene 2: Teens go closer to window and look inside
Teen 1: Cool!
Teen 2: I think we can squeeze in there, let's go in!
Teen 3: I don't know, looks a little spooky.
Teen 4: Oh, come on! What are you chicken?
Teen 3: No way, let's do this.

Scene 3: Teens squeeze through opening
Teen 1: Whoa, this is incredible!

Scene 4: [?]
So how should scene 4 go? Any suggestions?
It's really too bad that the murals are gone, although I guess the owners wanted to make it easier to sell. I'll be making another post next week with before photos of the murals.