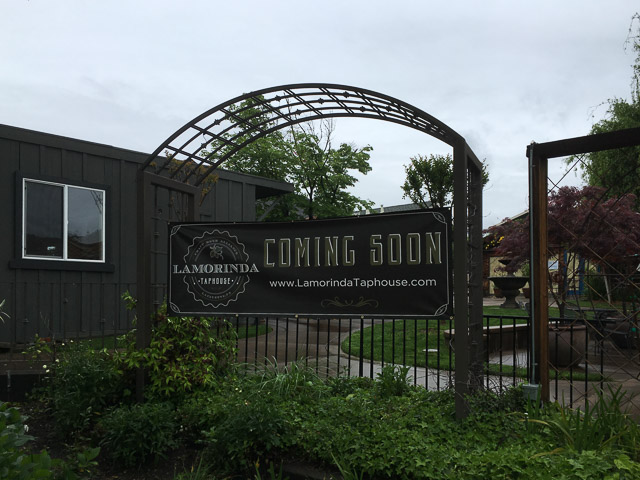 3418 Mt. Diablo Blvd, Lafayette
A new "craft beer taphouse offering unique & rare craft beer" called Lamorinda Taphouse is coming to Lafayette this summer. They are partnering with Bonehead's Texas BBQ around the corner to bring in food. Check for updates on their Facebook page here.
From an email:
Lamorinda Taphouse nestled at The Forge on Mt. Diablo Blvd in Lafayette will specialize in offering rare & unique craft beers & ciders. Lamorinda Taphouse offers a beautiful, dog-friendly courtyard – the perfect environment to hang out, drink some beer, listen to live music and to enjoy a beautiful day with friends (furry friends too). Lamorinda Taphouse will be partnering with the delicious Bonehead's BBQ to have amazing Texas style BBQ available to pair with a crisp, refreshing craft beer. Lamorinda Taphouse supports small, local brewers across the nation and is committed to keeping an authentic and friendly feel.
Note: This is located in the same square where the Lafayette Art Gallery used to be until last month. The gallery was in front and Lamorinda Taphouse will be in back where Busy Stix used to be. Stay tuned…