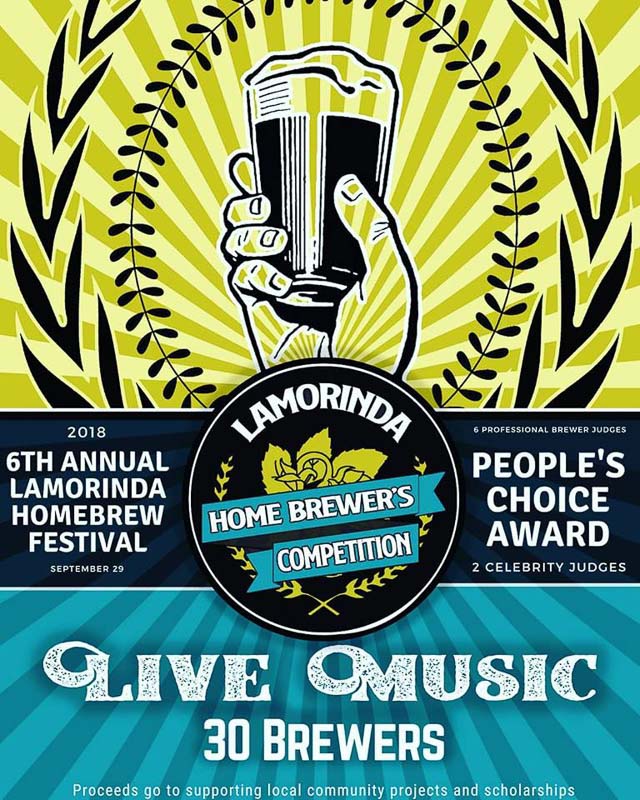 Lamorinda Homebrew Festival:
Orinda Theatre
4 Orinda Theatre Square, Orinda
Saturday, September 29th, 2018
5:00 – 8:00pm

The LaMorinda Homebrew Competition, hosted by Orinda Theatre Square and sponsored by The Fourth Bore Tap Room & Grill is a wonderful chance for brewers to put the spotlight on their talent. There will be 6 professional brewer judges and 2 celebrity judges. There will also be the people's choice awards. The event will be held on Saturday Sept 29th from 5PM to 8PM at Theater Square in Orinda. There will be live music and participating restaurants will have food specials being served throughout the competition and into the evening.