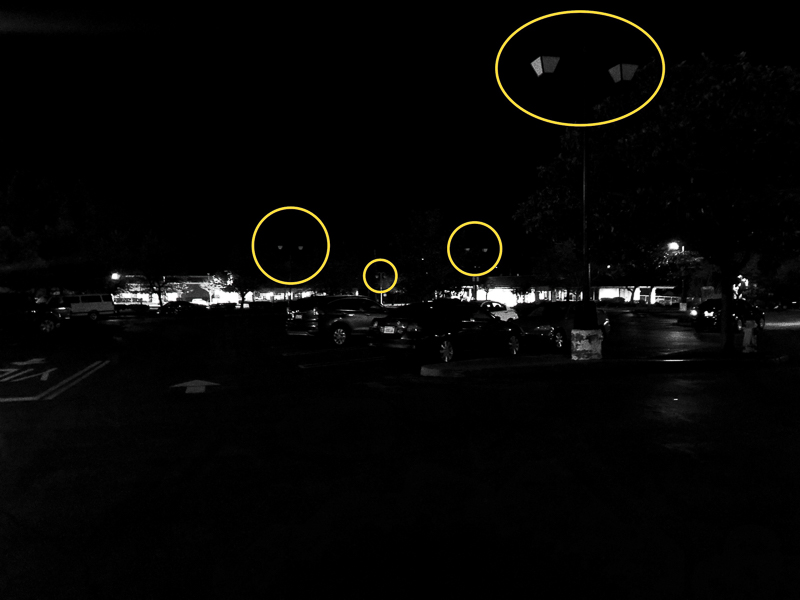 Moraga Shopping Center
I dropped by the Moraga shopping center one night where Safeway is located and it turns out the email below is spot on. Dozens of lights are out, the lights that are on are not particularly bright, and some sections don't have adequate lighting at all. The above photo shows one section of the parking lot with non-working lights circled in yellow. Anyone know who to contact about this?
From a reader:
I am a resident of Moraga and would like to know who to contact regarding the lack of lights at the Moraga Shopping Center. It is very dangerous and I have seen too many people trip due to the lack of light, drivers finding it difficult to see people in dark clothes or small children, and it feels very unsafe. How do I contact those that own and manage the Moraga Center and ask them to take responsibility for the unsafe environment they are creating by not maintain the lights in their parking lots. Someone is going to get hurt if they have not already. The town asks us to shop and support our local businesses but not at the expense of people's safety.