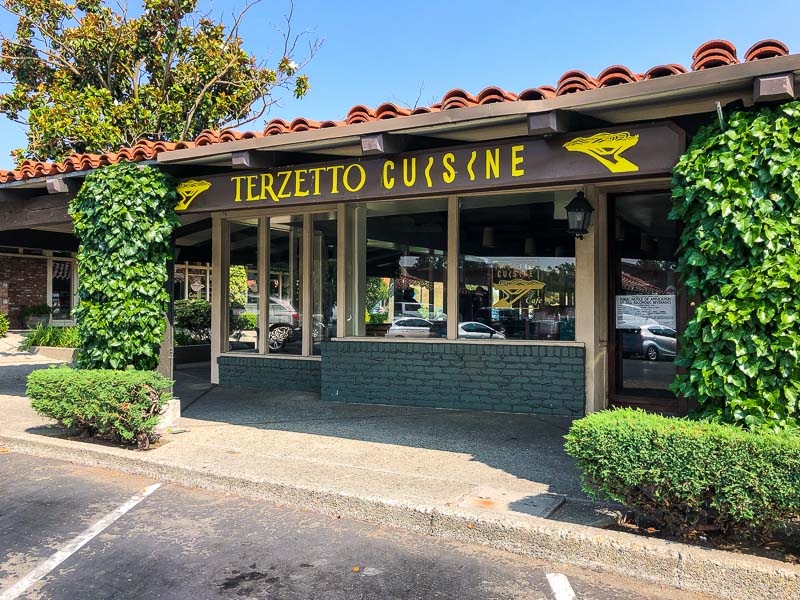 Moraga Shopping Center
The Italian/Sicilian restaurant La Finestra closed last summer in Lafayette after a huge fire and although there were talks about them coming to Hacienda de las Flores in Moraga which ultimately fell through it turns out that that La Finestra will be coming to Moraga after all, this time where Terzetto Cuisine used to be, across from Safeway. Look for an October opening. This new location will feature an oyster bar, a banquet room in back for private parties, as well as a baby grand piano played by Stanley Middle School director Bob Athayde. Thanks to everyone who emailed about this.
From their website:
I want to offer my heartfelt thank you to all our friends and loyal customers and let you know that after thirteen months, there is good news!

I have signed a lease and will be re-opening La Finestra Ristorante at 1419 Moraga Way, in the Moraga Shopping Center across from Safeway in the beautiful Town of Moraga. Our new space is easy to get to and offers plenty of parking. We are currently working on adding our own welcoming touches and hope to be open in October, with our same staff and great food.

We are eager to get back to the work we love, greeting and serving the customers we love. My family and I are grateful for your support and loyalty. Please continue to check this site for updates and Grand Opening dates when we can welcome you back to La Finestra Ristorante !