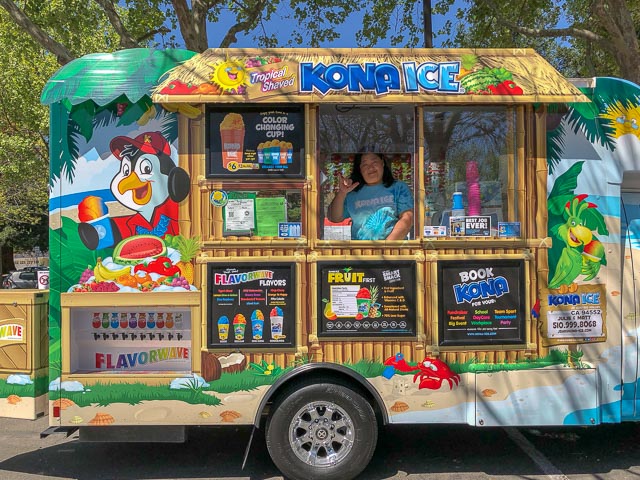 Danville farmers market
Get your shaved ice from the new Kona Ice shaved ice truck at the Danville farmers market at Railroad & Prospect Ave. on Saturdays. They will be there at least through April. Check for updates on their Facebook page here. As you can see in the above photo, you add your own syrup near the bottom left of the truck. You can select multiple flavors but they don't have straws, only spoons so eat it before it melts!
From their website:
Kona Ice Shaved Ice treats contain no artificial sweeteners, no high fructose corn syrup and no peanut derivatives. They are fat free gluten free, dairy free, and lactose free. Sugar free, dye free and Kosher certified products are available upon request.