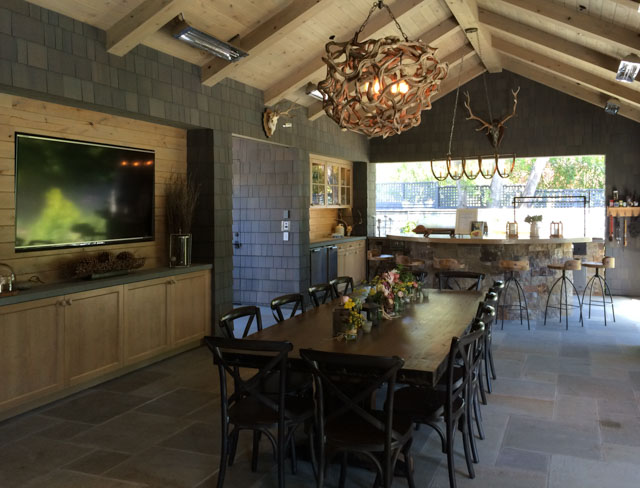 Last month the Lafayette Juniors held their annual kitchen tour of six incredible Lafayette homes to help out several non-profit organizations, (see the first kitchen of the day from the tour here). Find out more about the beneficiaries here.
This kitchen and home is located in the Happy Valley neighborhood in Lafayette and hosted the luncheon in a magnificent backyard featuring a pool, hot tub with numerous patio and entertaining areas throughout. The highlight for me was the spacious outdoor entertaining areas adjacent to the kitchen through a glass door. At first glance the photo above looks like it could be an indoor dining room, but notice the heat lamps on the ceiling; it's inside-outside living at its finest! Backyard barbecues taken to a whole new level. Another highlight was seeing beehives in front of the house! Sure, plenty of houses have chicken coops (including this home), but bee hive boxes in the front yard? Amazing.
From the Lafayette Juniors description:
The classic kitchen has a bohemian twist. This newly-built home was constructed with classic, elegant finishes. What makes this kitchen unique is that the homeowner's personal, bohemian style shines through to create a warm, welcoming family kitchen. Stainless steel countertops surround the room and two expansive calacatta marble islands encourage guests to linger in the kitchen while allowing plenty of prep space. Plus, an adjacent butler's pantry with a playful tile backsplash makes this kitchen party-ready. The kitchen and great room flow easily into an outdoor living room and kitchen to extend the entertaining outdoors.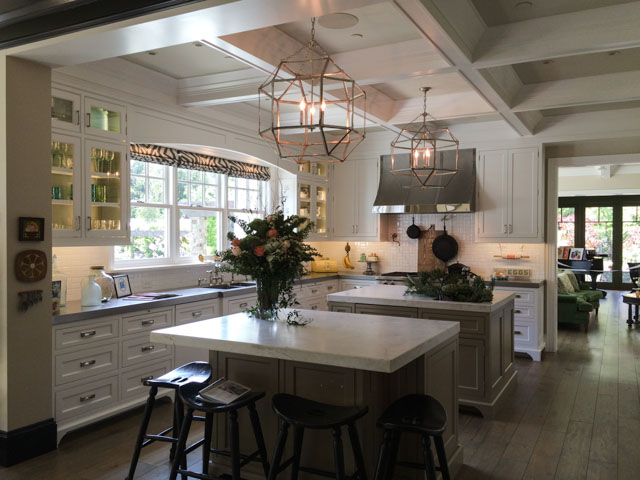 More photos including the pool, beehives and more after the jump…
Pool backyard area: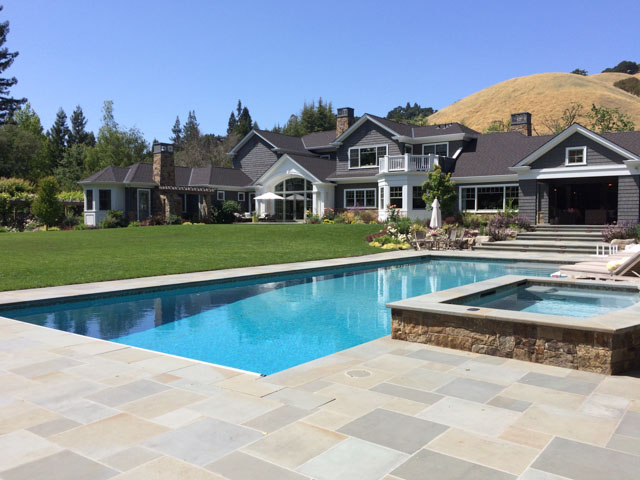 Bee hives in front: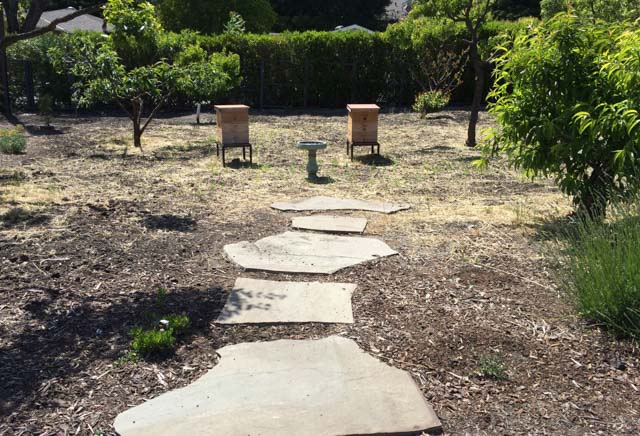 Oven range: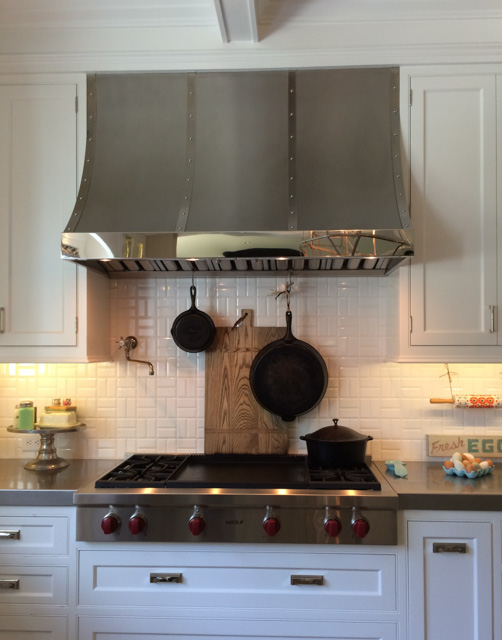 Wet bar: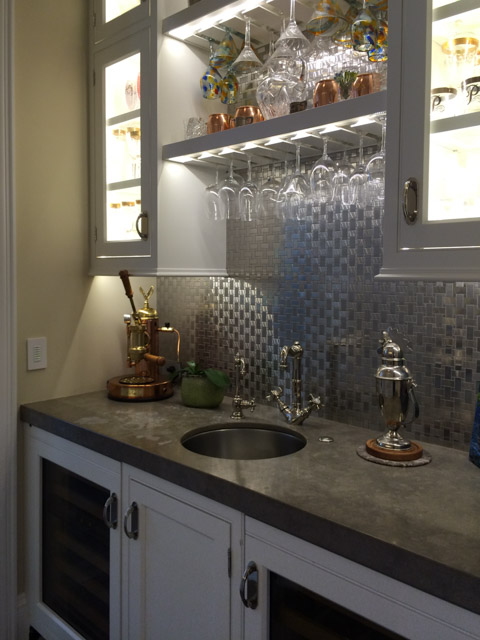 Additional outdoor entertainment areas: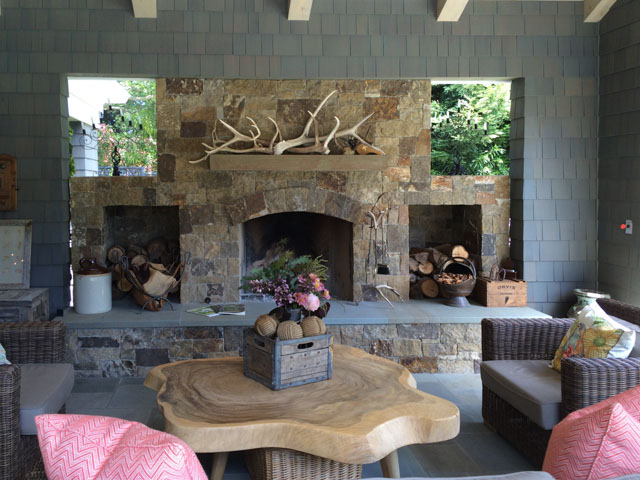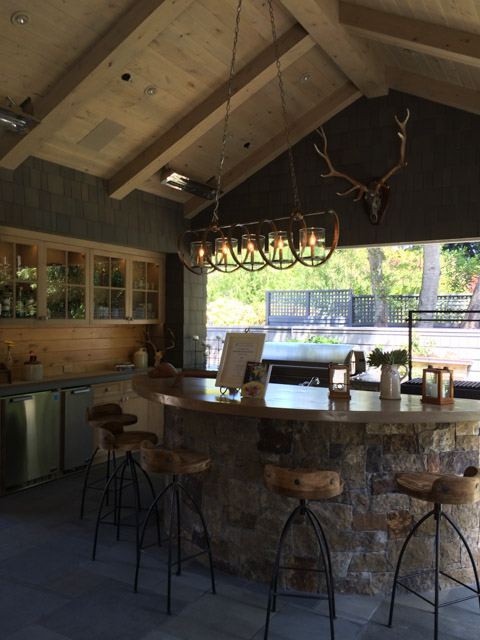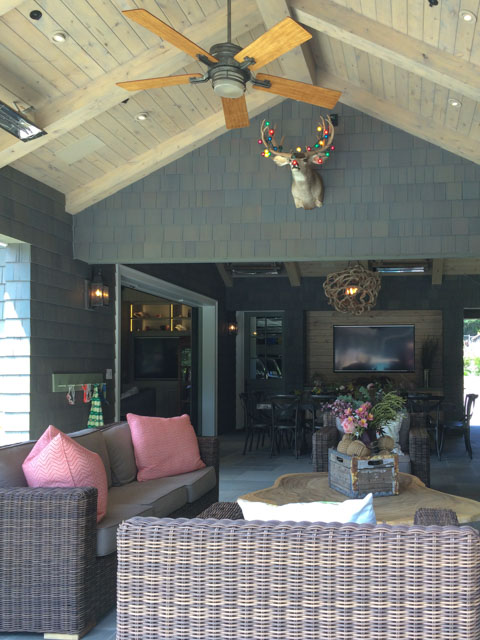 Chicken coop: