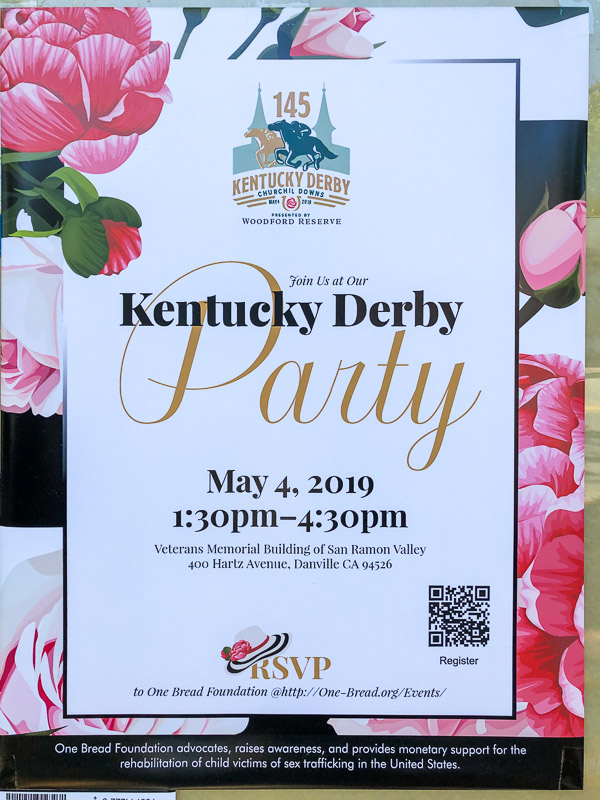 Kentucky Derby Party:
Veterans Memorial Building
400 Hartz Avenue, Danville
Saturday, May 4th, 2019
1:30 – 4:30pm | $50

Join us for a chance to see friends or meet new ones. And, enjoy free appetizers and our signature Mint Julep (Mocktail), champagne, wine and other beverages.
Enjoy a live telecast of the 145th Kentucky Derby Race (and everyone joining us will receive a free pari-mutuel ticket for one of the horses in the race!
You will have an exciting chance to win some cool Raffle Prizes and participate in our Silent Auction.
Plus, there is a prize for the BEST Woman's Hat as part of our Annual Hat Contest.