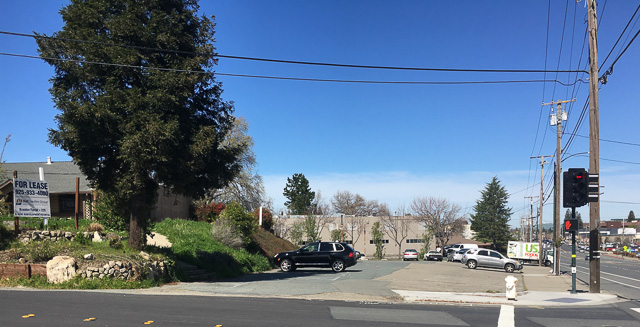 2nd Ave. & N. Main St, Walnut Creek
Plans are in the works for In-N-Out Burger to come to the corner of 2nd Ave. and Main St. in Walnut Creek where Devil Mountain Cyclery used to be. According to this East Bay Times article, the development will include a "new Starbucks, and upgrades to an existing building currently housing Masses Sports Bar & Grill and several offices." In the above photo you can see the Masses Sports Bar building in the background. The article points out that the Starbucks "would have no indoor seating and be accessible through a separate drive-through and walk-up window".
I look forward to a closer In-N-Out but worry about the additional traffic.