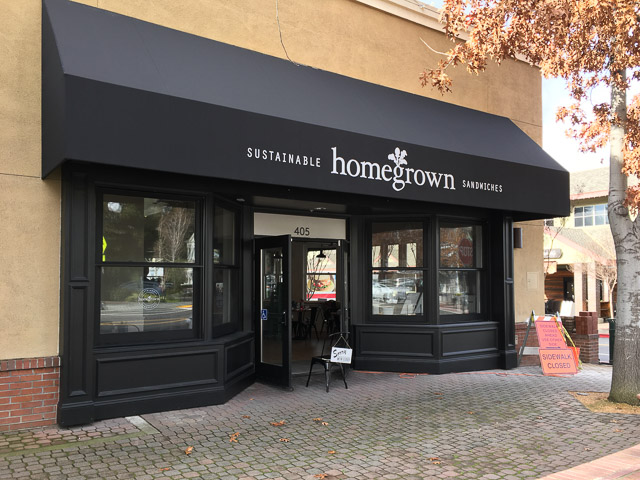 405 Railroad Ave, Danville
The restaurant Homegrown Sustainable Sandwiches that we learned last year would be opening in Danville is opening tomorrow, February 7th where La Boulange Cafe used to be. They will serve breakfast, lunch, dinner featuring sandwiches, salads, grain bowls and soups. Check out their menu here. Interestingly, they have a 2 acre organic farm in Discovery Bay to provide some of the seasonal produce which sounds like a great idea, can't wait to try this place out!
From a PR:
Homegrown Sprouting Farms – Discovery Bay will be a two acre, certified organic farm providing hyper local and seasonal produce for all the soups, salads, bowls and sandwiches in stores, making Homegrown truly a farm to sandwich endeavor. In Seattle, Homegrown also runs a farm located 30 minutes away from its flagship location that provides seasonal produce for its 10 other Washington State locations; it also serves as an educational tool for employees to find out where their food actually comes from.

Homegrown is excited to have partnered with First Generation Farmers (FGF) to get their farm started. FGF is a non-profit organization dedicated to education about farming and sustainable food and agriculture in the Bay Area.