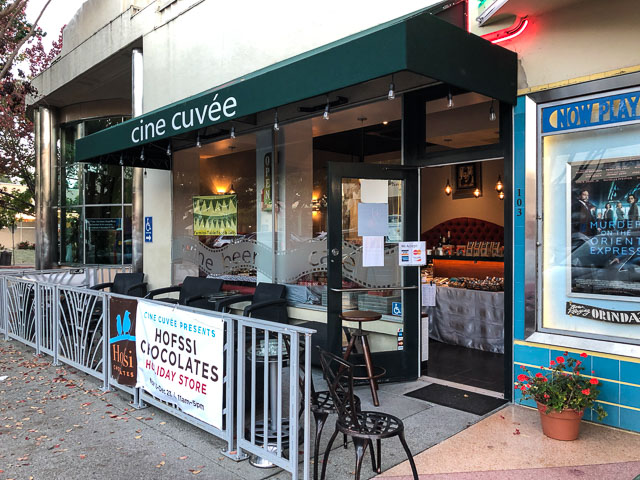 Orinda Theatre Square
A new popup shop featuring Moraga-based Hofssi Chocolates and Hollie's Homegrown farm-to-table food & gifts opened recently in the wine bar Cine Cuvée next to the Orinda movie theater. They are open every day from 11am to 5pm through December 23rd and the wine bar is still open after 5pm. You can also find Hollie's at the Moraga and Walnut Creek Shadelands farmers market. Hofssi Chocolates will be offering their chocolates at various events which are listed here and can also be found at Diablo Foods.
From the Hollie's Homegrown website:
Hollie's Homegrown is a small, organic family farm in Moraga, California. We specialize in growing culinary herbs, herbal teas, and medicinal herbs for bath & body products. Grown to perfection in our own backyard (literally!), we keep a watchful eye on our precious plants like part of the family.
From the Hofssi Chocolates website:
Linda Hofmeister and Susan Rossi founded their business in Moraga California to serve Lamorinda and the greater Contra Costa County. We specialize in producing premium chocolates, gianduja, caramels, and toffee. Our elegant confections are freshly made using the finest ingredients. Our company's motto "Conscientious Consumption" means that we are dedicated to sourcing as many organic, sustainable and local ingredients as practicable.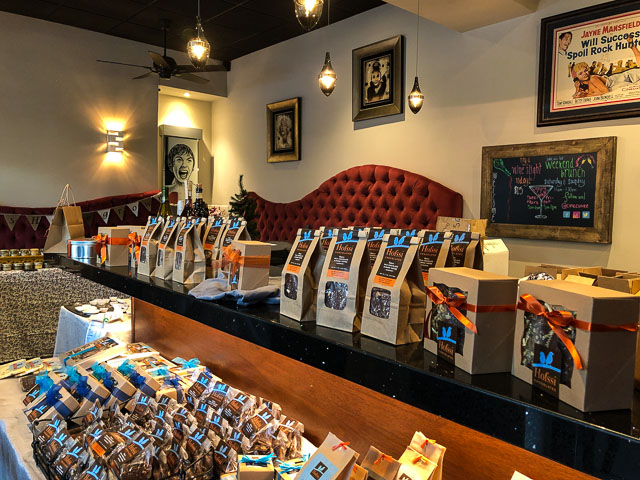 More photos of the inside after the jump…