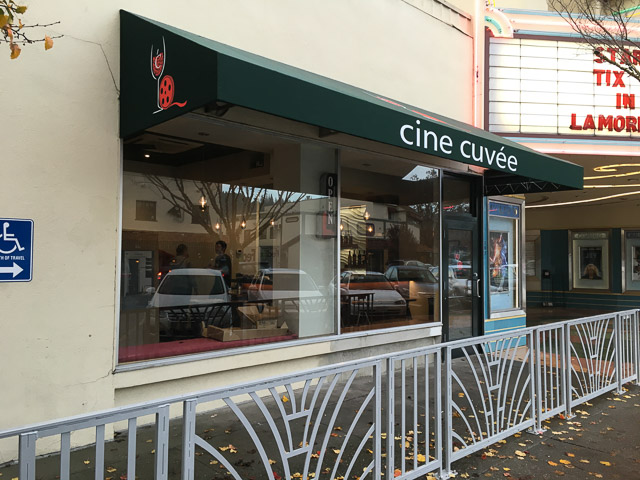 4 Orinda Theatre Sq, Orinda
Back in October of last year we learned that a new movie-themed wine bar called Cinee Cuvée would be coming to Orinda Theatre Square and they are now having a soft opening according to their Facebook page:
Our soft opening has been going on. Stop by for a glass of wine or two!
Anyone have a chance to check this place out? They have a cool video on their Facebook page of a waterfall effect overlaying the famous movie shower scene from Psycho.