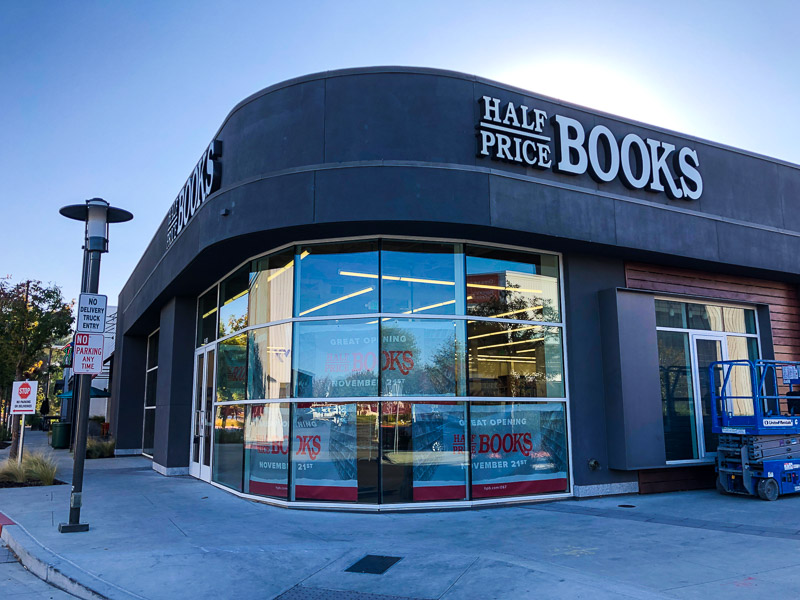 Willows Shopping Center, Concord
Get ready for Half Price Books to reopen at Willows shopping center in Concord on November 21st. They were previously located across from Todos Santos Plaza before closing in May. Books can be sold beginning November 11th.
From their website:
Join us for our Great Opening Celebration Thursday, November 21 Sunday, November 24 at 1975 Diamond Blvd. in The Willows shopping center, next to REI. The first 100 people through the door at 10 a.m. Thursday through Sunday at our new Concord HPB location get a FREE tote bag and $5 gift card!* One tote bag each day will contain a $100 gift card!
*Limit one tote bag per person 16 years of age and up. Offer valid 11/21/19 11/24/19 at Concord location only. One random $100 gift card winner each day, Thursday Sunday.