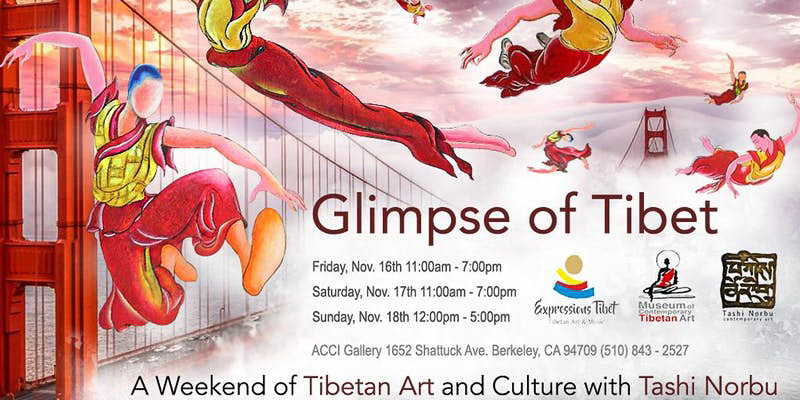 Glimpse of Tibet Painting Workshop:
ACCI Gallery
1652 Shattuck Avenue, Berkeley
Sunday, November 18th, 2018
12:00 – 5:00pm | $250

This workshop teaches you how to create a Painting of a Buddha according to the principles of ancient Tibetan iconometry.

This is a great opportunity to create your own artwork to decorate your home, according to your preferred colors and the interior design of your space. The painting of a Buddha will be a combination of the Tibetan traditional method and modern free style, resulting in a uniquely beautiful Contemporary Tibetan Art piece that you will create with us.