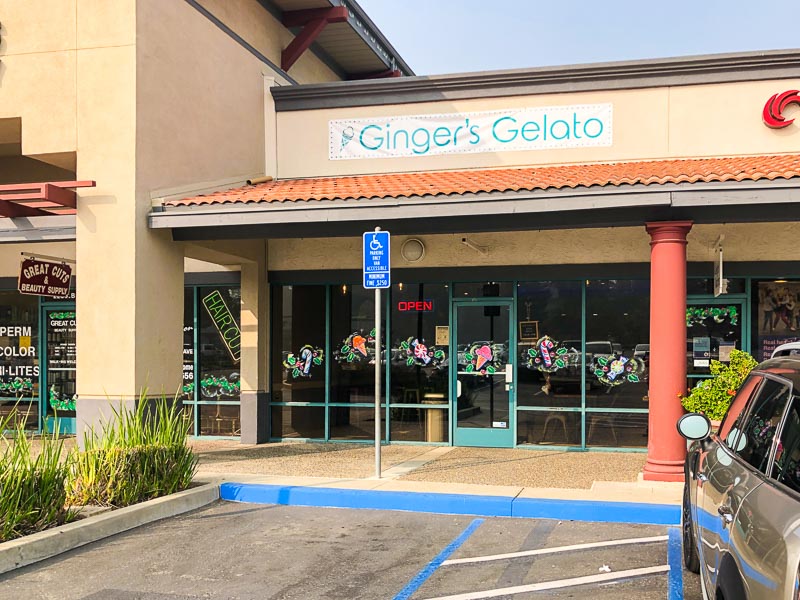 Citrus Marketplace, Walnut Creek
A new Italian gelato shop called Ginger's Gelato opened recently were Tutti Frutti used to be at the Citrus Marketplace in Walnut Creek where Nob Hill Foods is. In addition to gelato they also offer pastries, coffee and espresso with beans roasted by Caffè Umbria. Check out their menu here and updates on their Instagram page here. As a chocolate fan I tried their chocolate and chocolate and peanut butter gelatos which were delicious, especially as it warmed up a bit. This gelateria is spacious and has various games available which makes this a great place to hang out in Walnut Creek. Definitely check this place out the next time you're in the area!
From their website:
We're friends who found ourselves sampling gelato at every shop we could find on our Italian vacation. We fell in love with the frozen treat and returned home to California longing for that fresh taste again. Searching high and low, we couldn't find gelato as good as that in Italy.

​As a child, Erin grew up watching her grandmother make fresh waffle cones each day for her ice cream shop. Sabrina learned to cook from her mother and grandmother in Sicily. With inspiration from our family, we embarked on an adventure to make authentic, handcrafted Italian gelato. And, we honor Erin's grandmother, Ginger, by serving a piece of her homemade waffle cones with each scoop.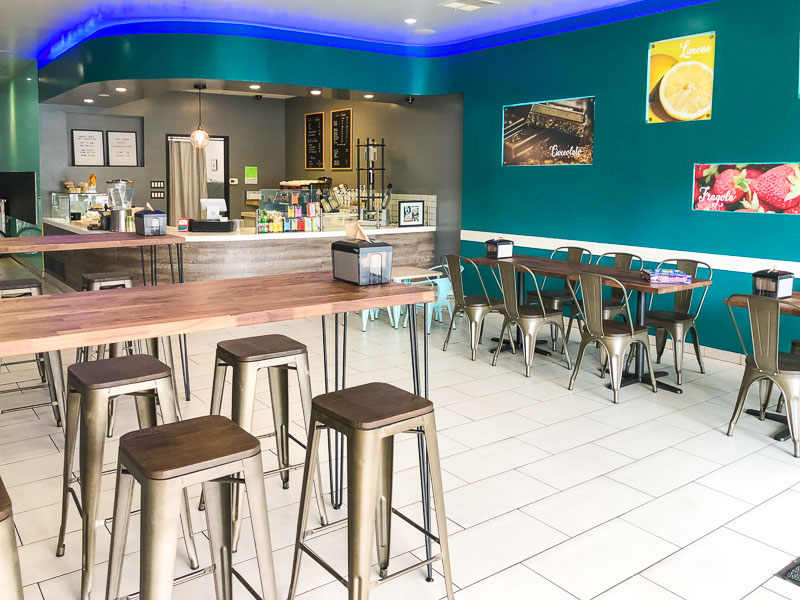 More photos of the inside and gelato after the jump…