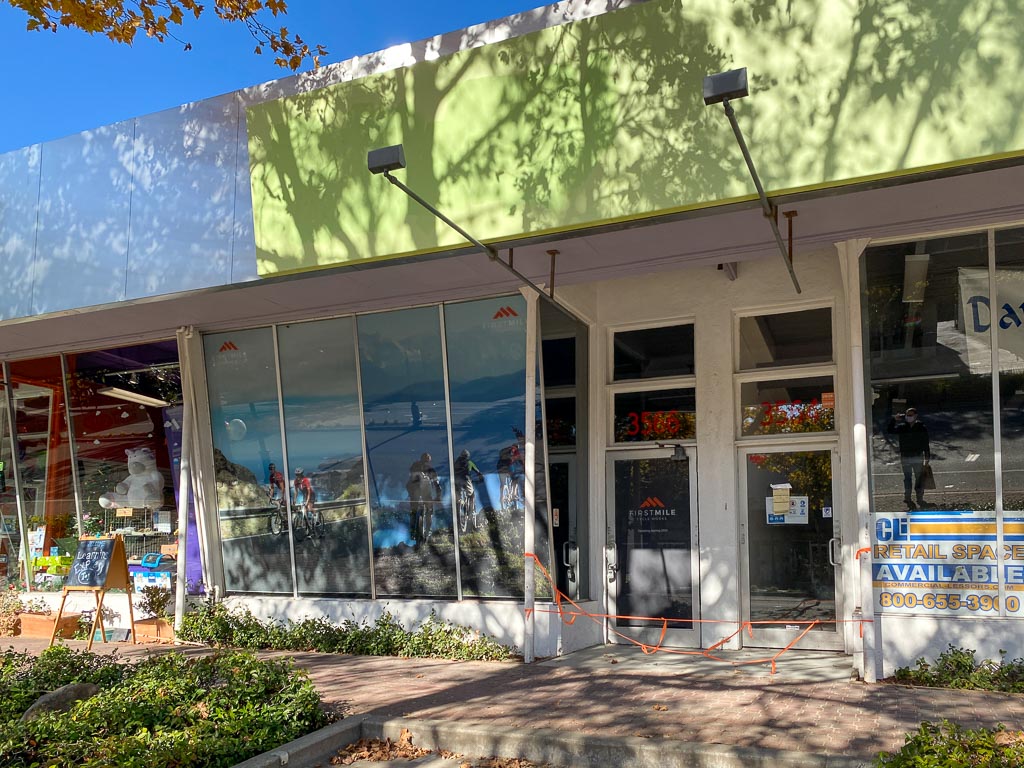 3566 Mt. Diablo Blvd, Lafayette
The cycling showroom First Mile Cycle Works, which will also be a "maintenance & demo center", is opening in Lafayette next spring where Milosport used to be.
From their website:
First Mile Cycle Works bridges the gap in the direct to consumer bicycle experience. We give riders of all levels the unique opportunity to try before they buy, and a trusted local source for maintenance and community.