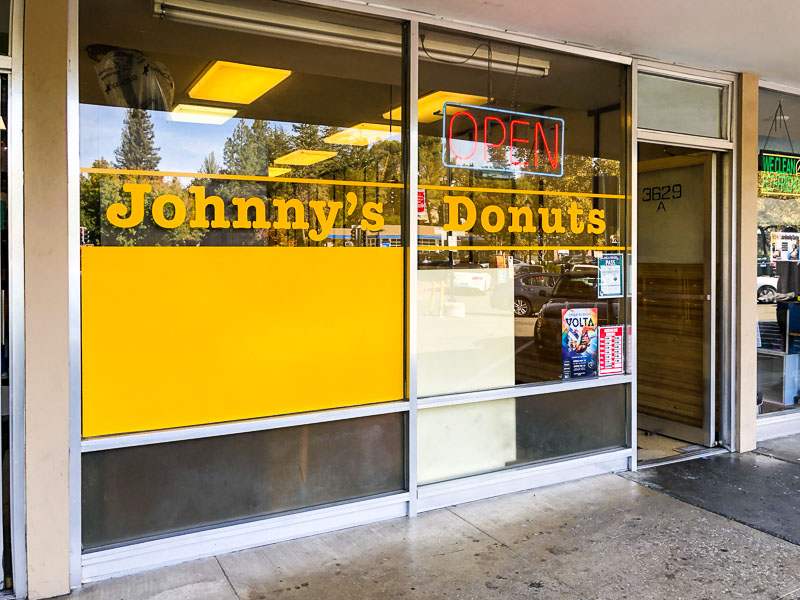 3629 Mt Diablo Blvd, Lafayette
In between Diablo Foods and Trader Joe's in Lafayette is a small donut shop straight out of the 1970's called Johnny's Donuts. I've walked by dozens of times and for some reason it's always been closed. Recently however, the stars aligned just right and I noticed it was open. So of course I had to drop in for a donut. I kept things simple and got the plain, powdered sugar one. They even threw in a donut ball. Nice gesture. The donut was tasty. Of course all donuts taste good to me. Dunkin', Krispy Kreme, Voodoo (in Portland). There's just something about the texture, smell and sweet, sweet taste that I can't resist. For health reasons it's imperative that I stay far away from donut shops.
Compared to the modern, hipster spaces opening left and right this shop is a nice throwback to an earlier era. Any fans of Johnny's Donuts? What do you like most there?