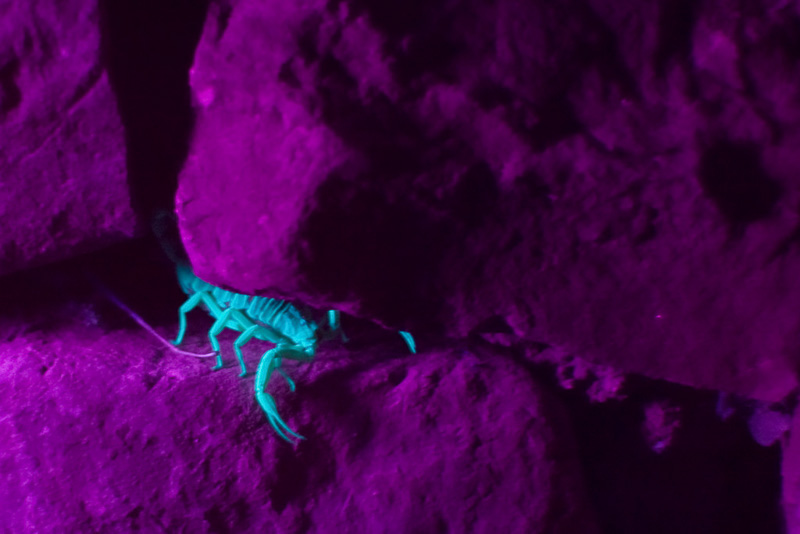 Photo by Flickr user kretyen
Fall Scorpion Hike:
Mitchel Canyon Visitor's Center
96 Mitchell Canyon Rd, Clayton
Sunday, September 9th, 2018
6:30 – 8:30pm | $18

Explore the habitat of local scorpions along the north face of Mount Diablo, starting at the Mitchell Canyon Visitor Center. Experience the excitement of finding scorpions glowing like green neon signs in the dark discover and observe the diverse plants and animals inhabiting Mount Diablo. Hikes cover a distance of 2 miles.

BRING flashlight, hiking shoes and bottled water. Additional cost: $6 parking at the Visitor's Center. Map and directions will be emailed with your online registration confirmation.