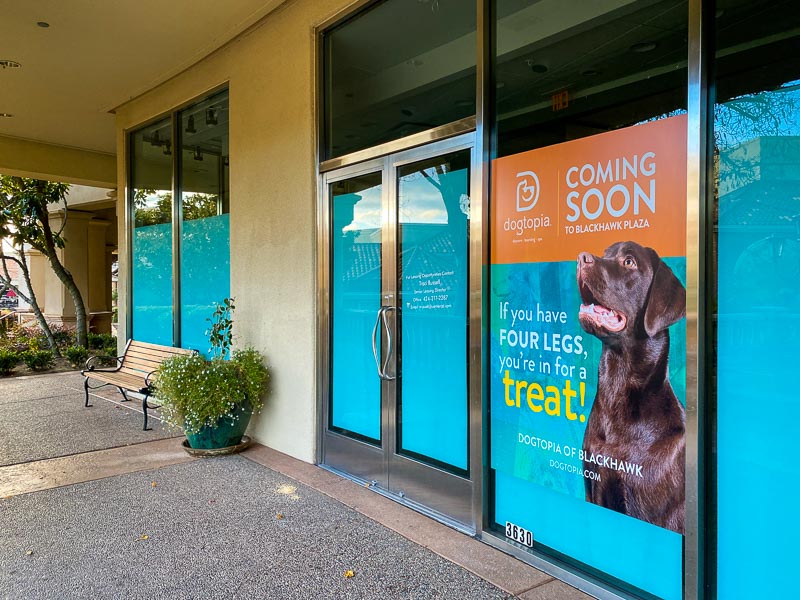 Blackhawk Plaza, Danville
The dog daycare center Dogtopia is coming soon to Blackhawk Plaza in Danville, where G.R. Doodlebug and Read Booksellers used to be.
From their website:
While our centers offer dog daycare, boarding and spa services (with some offering grooming and training), our core service is daycare for your dog. Daycare is a purposeful choice made for the love of your dog – a selfless decision to ensure they are happy, healthy and equipped to become a well-rounded pup. Even our boarding services offer your pup an open-play environment to get them the socialization, exercise and education they deserve.