1948 Mt. Diablo Blvd, Walnut Creek
Back in December, 2019 we learned that an escape room called Diablo Escapes would be coming to Walnut Creek and they have now opened. They feature five virtual reality challenge games which can be played with up to six players at once. Look for two live escape rooms to open by year end.
I had a chance to demo the VR challenges, which use HTC Vive Pro headsets, and they are truly mesmerizing, combining escape room-like challenges with out of this world scenes not available in live escape rooms, like getting a space station up and running, escaping from a deep sea platform surrounded by shark infested waters, or battling dragons. Words don't do justice to how incredible the experience is. Check out all five VR challenges here.
The lobby has a steampunk vibe with drinks, snacks and escape room in-a-box games for sale, including my favorite EXIT games which I highly recommend. Note that their rooms have a UV filtration system which is especially nice in these times. If you're looking for something fun to do with your friends or family, definitely book a session and try out one of their VR escape room games!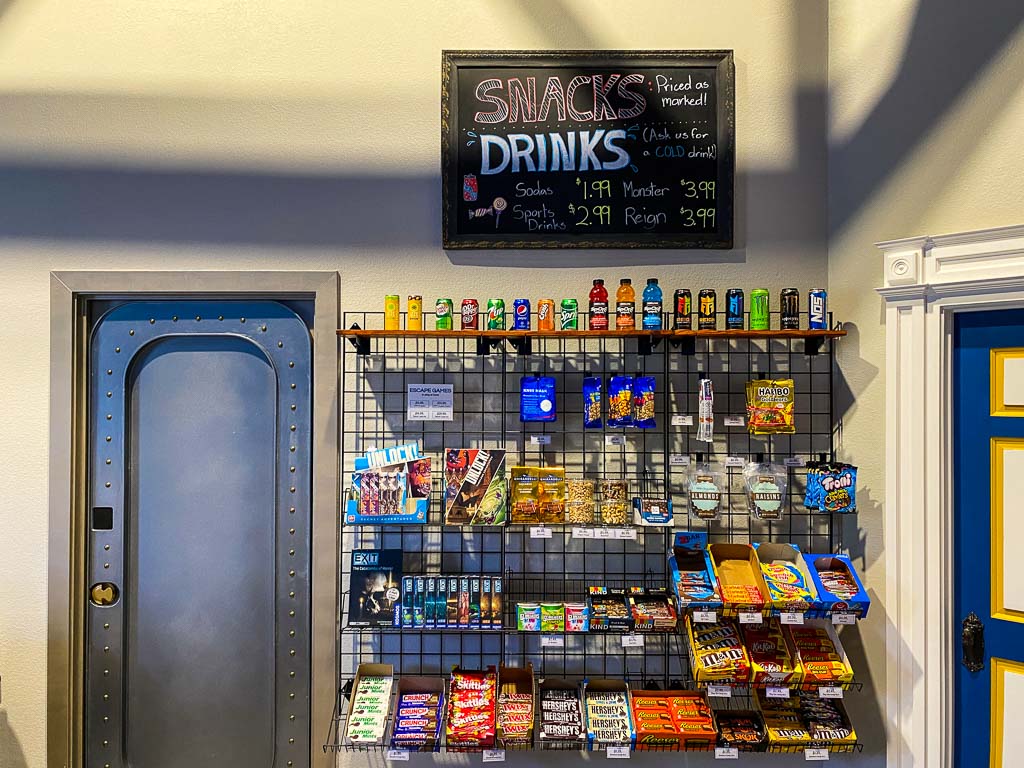 More photos, including the VR arena after the jump…