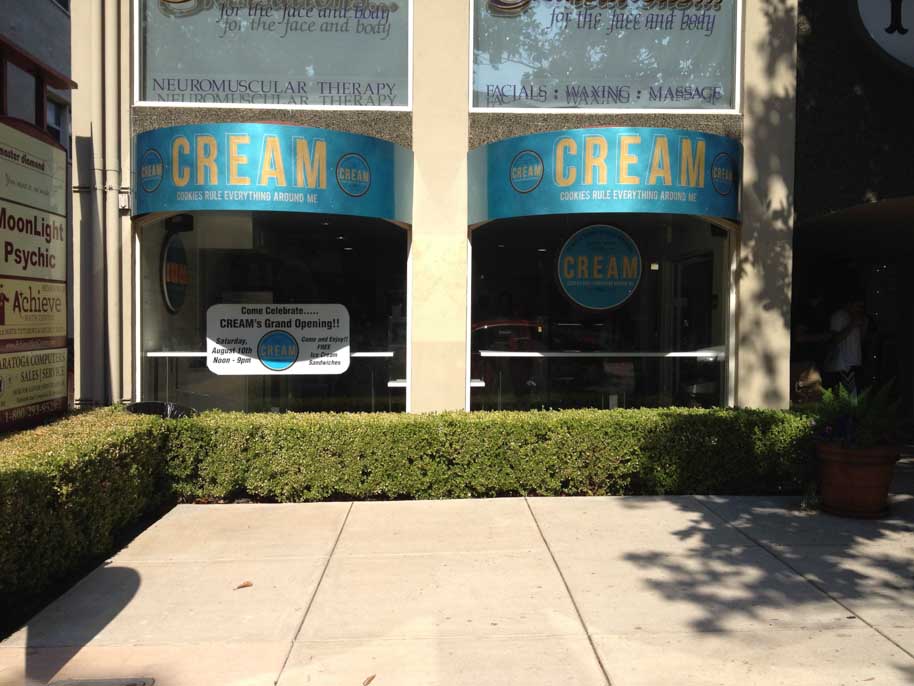 1372 N. Main St, Walnut Creek
Thanks to a reader for pointing out that the ice cream shop CREAM in Walnut Creek is now open. The grand opening is still this Saturday, but judging by the crowds that already have found out about the new opening I have a feeling it's going to be PACKED on Saturday as they hand out free ice cream sandwiches! So get there early if you can.
Inside there is a big menu explaining how to order:
Step 1: cookies
Step 2: ice cream
Step 3: toppings
They also offer vegan and gluten free cookies, as well as sundaes, milkshakes and 'cream tacos', not to mention plain scoops, brownies and more. The cookies are warm and soft and ice cream is not super-hard so it's easy for employees to smoosh it together to make the sandwiches. Has anyone been here yet? What's your favorite combination?