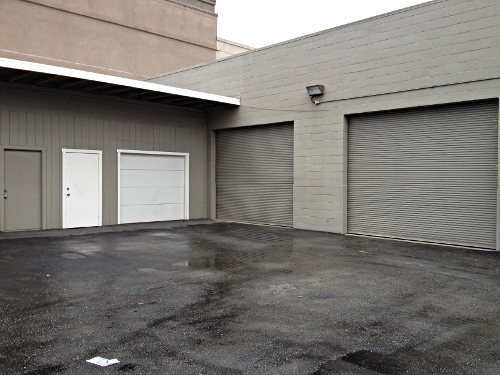 Nestled between Extreme Pizza and the Cheese Steak Shop, towards the back, at 1628 Cypress St. in downtown Walnut Creek will soon be a new CrossFit gym, Walnut Creek CrossFit. It should be open sometime in February. There is already one other Walnut Creek CrossFit gym, CrossFit Sweat Shop, and one on the Pleasant HIll/Walnut Creek border, Diablo CrossFit, but this one is in a prime downtown location.
From their website:
In a sentence, our mission is to provide coaches with the skills, experience,  expertise, equipment, knowledge and dedication to our clients so that they  may achieve their physical fitness goals no matter how big or small.

But to elaborate, here at CrossFit Walnut Creek, our passion is fitness.  We don't find this to be a chore or a mandatory regimen that takes time  out of our day – this is our playground and we have more than 3,500 square feet in which to play!  We love to be here.  We love to swing, climb, jump, row and lift heavy things for their own sake…because it  makes us feel good.  We also enjoy the benefit of added strength, speed, agility, coordination, flexibility, endurance, power, stamina, accuracy and balance.  We have no greater desire than to ignite that fire under the feet of every person that walks in the door with the idea that they might want to energize themselves and take their youth back.  This is a place where energy runs high, support runs deep and fun is our main objective.  We want you to come back because youwant to not because you are a slave to some resolution or feel that you have to.  For our trainers and members, this is a way of life, not just a goal or a 6 week plan. Care to join us?
Disclosure: I am a happy CrossFit member at a nearby gym.