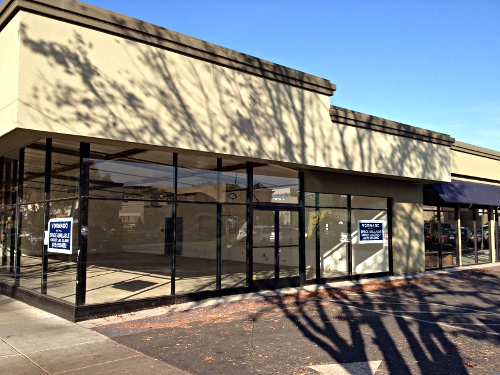 "Coming Soon" as in, sometime in 2012, not next month. As noted in the summer issue of Walnut Creek Magazine, Anthropologie is coming to the former Mark Morris Tire shop located at Mt. Diablo Blvd. and Locust St. According to the Walnut Creek planning department it's still undergoing design review.
This probably means Urban Outfitters on Olympic Blvd. is doing pretty well since they also own Anthropologie. This location is absolutely prime. Now I wonder what will go in the old post office that closed down last month a few stores away.
Thanks to a reader for pointing this out in this post's comments.